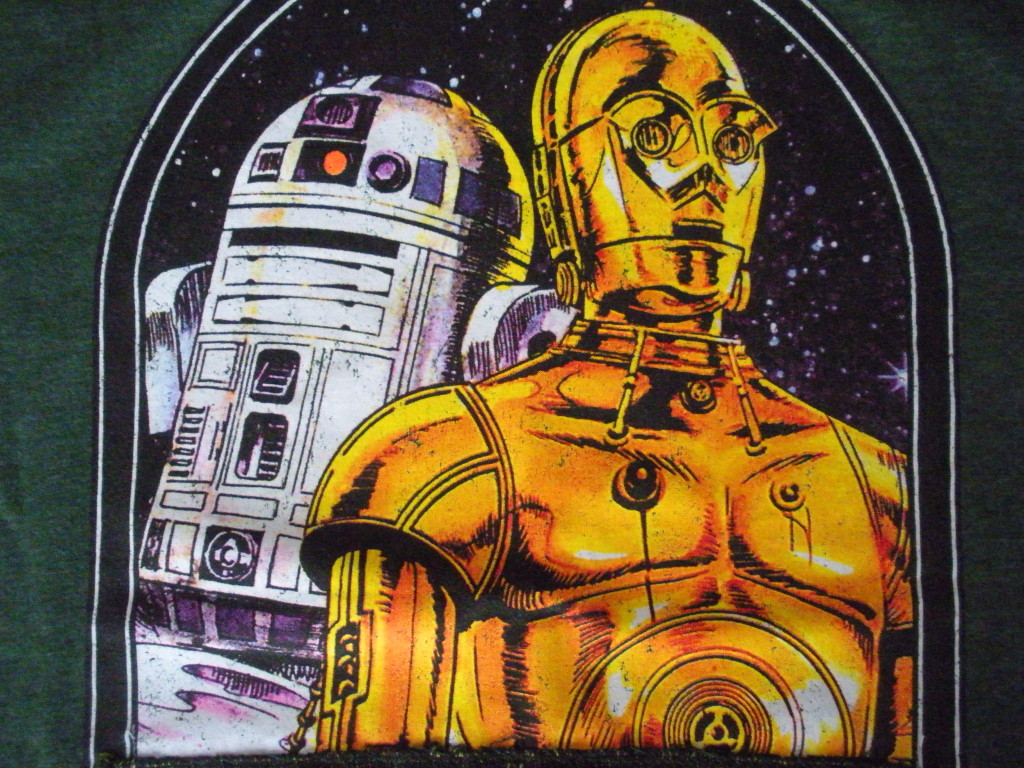 Who is your favorite character in Star Wars? When Han Solo and then R2– D2 made their appearance in the new movie the audience gave them a round of applause. The first Star Wars movie came out during the first year of my marriage. I saw it with my husband. The scenes were amazing and we were engrossed in the story. Later we watched episodes with our children.
When my husband suggested that we see episode VII on opening night I realized that the evening was open. The local theater had a continuum of times available. So we went. How would this movie compare with the others?
Leia and Han Solo have aged—as we have. Young people, a new generation, carried the action. They wondered at the old stories. Were they legend or true?
The narrative of Star Wars is based on the truth that  good  and  evil  exist. The quest for truth  and  rightness is tucked deep in our soul. Sometimes we have to fight for it.
The grief and pain of "the dark side" is also true.
While Star Wars refers to "the force", the Bible teaches us about our God. The prophet Jeremiah lived through a tumultuous time on earth and clearly stated the source of truth and rightness.
This is what the Lord says:
Cursed is the one who trusts in man and who depends on flesh for his strength and whose heart turns away from the Lord.
He will be like a bush in the wastelands;
He will not see prosperity when it comes.
He will dwell in the parched places of the desert, in a salt land where no one lives.
But blessed is the man who trusts in the Lord, whose confidence is in him.
He will be like a tree planted by the water that sends out its roots by the stream.
It does not fear when the heat comes; its leaves are always green.
It has no worries in a year of drought and never fails to bear fruit.
The heart is deceitful above all things and beyond cure. Who can understand it?
"I the Lord search the heart and examine the mind, to reward a man according to his conduct, according to what his deeds deserve."                 Jeremiah 17: 5-10
Jeremiah suffered physically.  He did not have material gain  but he   understood spiritual life. God is the source of our strength and joy.
We went to Christmas concerts and programs this December—and Star Wars. Our joy and strength comes from God's great gift. Jesus came to redeem us! We have much to celebrate this Christmas season.
Linking with Words with Winter, A Little R & R,  Titus 2sday, Tuesdays with a Twist,  Word of God Speak, Weekend Whispers, WholeHearted Home, Grace & Truth, Essential Fridays, Friendship Friday , Faith Filled Friday and Faith & Friends.