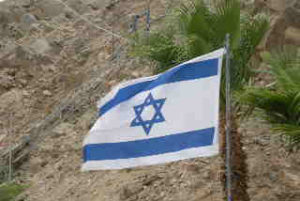 Raquela Levy's family had lived in Palestine for nine generations. Did you know that Palestine, referring to Israel, is a name derived from Philistine? Historically the Philistines were enemies of Israel. Raquela was a nurse midwife during the final years of British rule in Palestine.
Ruth Gruber spent nine months with Raquela, gathering information and insights into the life of this remarkable woman. The resulting biography is a story of the babies born to holocaust survivors—and the birth of the nation of Israel. Raquela was sent to refugee camps as a midwife to minister to women that were refused entry into Palestine.
The vivid detail describes life in Israel during the war years: Israel's War of Independence (1948), Six-Day War (1967) and Arab-Israeli War (1973). The book describes events through the experiences of Raquela and her family.
I could picture Hadassah Hospital on Mount Scopus,  the scene of       Raquela's developing romance with Dr. Brzezinski. The description of the delivery room at the Hadassah Hospital reminded me my first        experiences as a labor & delivery nurse.
I could feel the sadness when Mount Scopus was lost to the Arabs of     Jordan. The hospital was lost, and Israel had to build a new medical     center.
Perhaps the most moving was the description of the ships filled with Jewish immigrants fleeing Europe. They were refused entry to Palestine by the British. One of the refugee camps that Raquela served at was on the Island of Cyprus.
I have a much better understanding of Israel's modern history from reading this book. The book engaged me—it was hard to put it down.
* Ruth Gruber, Raquela: A Woman of Israel, New York; Open Road Integrated Media. 1978.
Linking with Christian Blogger link-up, Seasons, Literacy Musing Monday,  Booknificent Thursday and Thought Provoking Thursday