The Chicago Cubs are World Series Champions. Wow!! The last time the Cubs even played in the World Series was 1945. My Dad went to one of the games. He was a WWII veteran, just home from the war.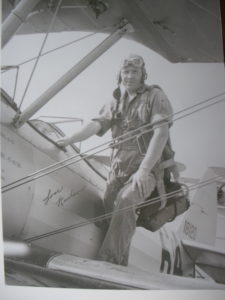 Some one gave him a ticket. He was cheering for the Detroit Tigers who eventually won the series.
I grew up a Tigers fan, but 38 years in Chicago has made me a casual Cubs fan. This 2016 team has been fun to watch.
Throughout the playoffs they have cheered their teammates along. When errors were made they picked each other up. So much fun to see them leaning over the railing in front of the dug out, jumping with joy for every run scored.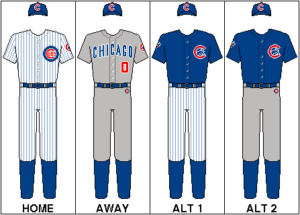 In this 7th game I watched Kyle Hendricks pitch with steady precision. When Joe Maddon took him out I thought it was the wrong decision. I wonder what the team thought? Lester and Ross came into the game. David Ross had trouble with a couple balls and Cleveland scored two runs.
But the team stayed focused on their goal of winning. Ross hit a homerun in the next inning. The passed ball was forgotten.
The game hit another valley when Chapman gave up two runs in the 8th inning. After nine innings the game was tied and a rain delay was called.
I sighed. How late was this game going to go? But something special was happening in the Cubs locker room. Jason Heyward gathered his teammates and made a speech. According to USA Today this was the heart of his speech:.
"He spoke up and said this is about your teammates," David Ross said. "He just said, `We're the best team in baseball for a reason. Continue to play our game, support one another. These are your brothers here, fight for your brothers, lift them up, continue to stay positive.  We've been  doing this all year so continue to be us."
The Cubs scored two runs in the 10th inning and held Cleveland to one run. The Cubs won with a final score of 8 to 7.
This team has demonstrated qualities that we should take note of.
The Cubs had a goal that they stayed focused on.

The team encouraged each other and picked each other up in the tough moments
As believers and followers of Jesus we should be the same way. Our focus is the message of the gospel. The apostle Paul sets down this goal.
For I am not ashamed of the gospel, for it is the power of God for salvation to everyone who believes Romans 1:16
We are also a team. We need each other as we focus on the message of the gospel.
We ought always to give thanks to God for you, brothers, as is right, because your faith is growing abundantly, and the love of everyone of you for one another is increasing. 2 Thessalonians 1:3
Sharing this post with Word of God Speak,  Christian Blogger,  Thankful Thursday and Thought Provoking Thursday