Yesterday we visited the Tanganyika Wildlife Park in Kansas. The park has interaction stations—people can touch the animals and the animals can touch the people. Our grandchildren were delighted to feed a leaf to a giraffe.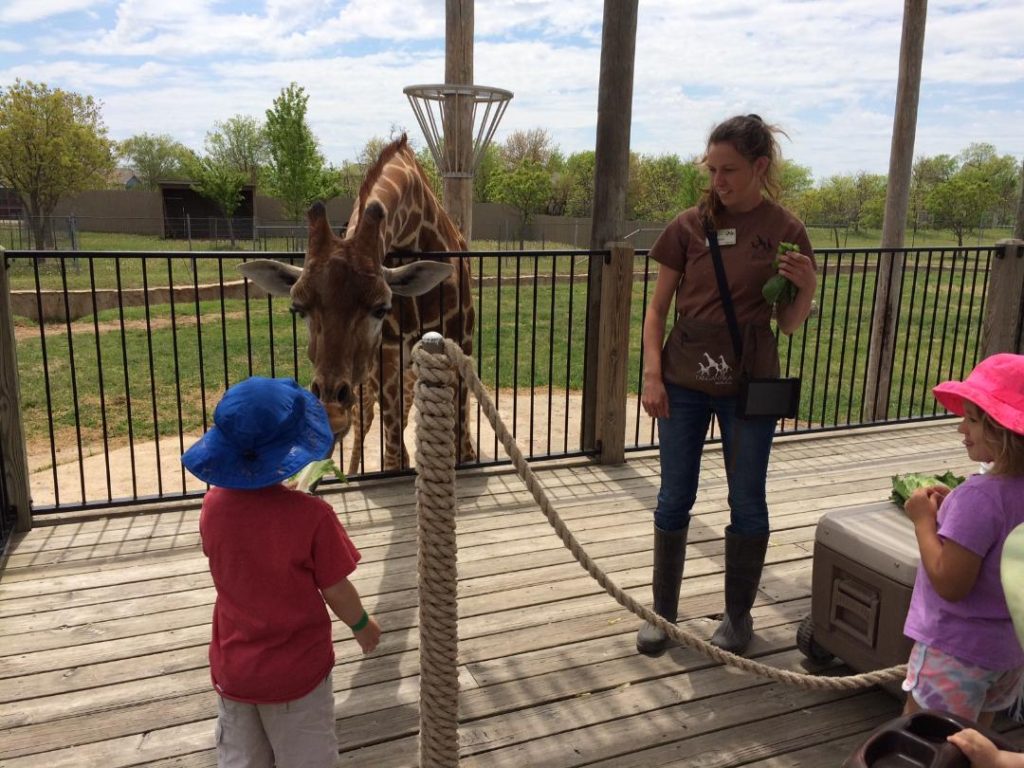 On lemur island the children fed lemurs that sat demurely on a pole. They reached out with their paws touching the arms and hands of the children.
We all fed the birds with a little cup of juice. The birds landed on my husband—and all of us.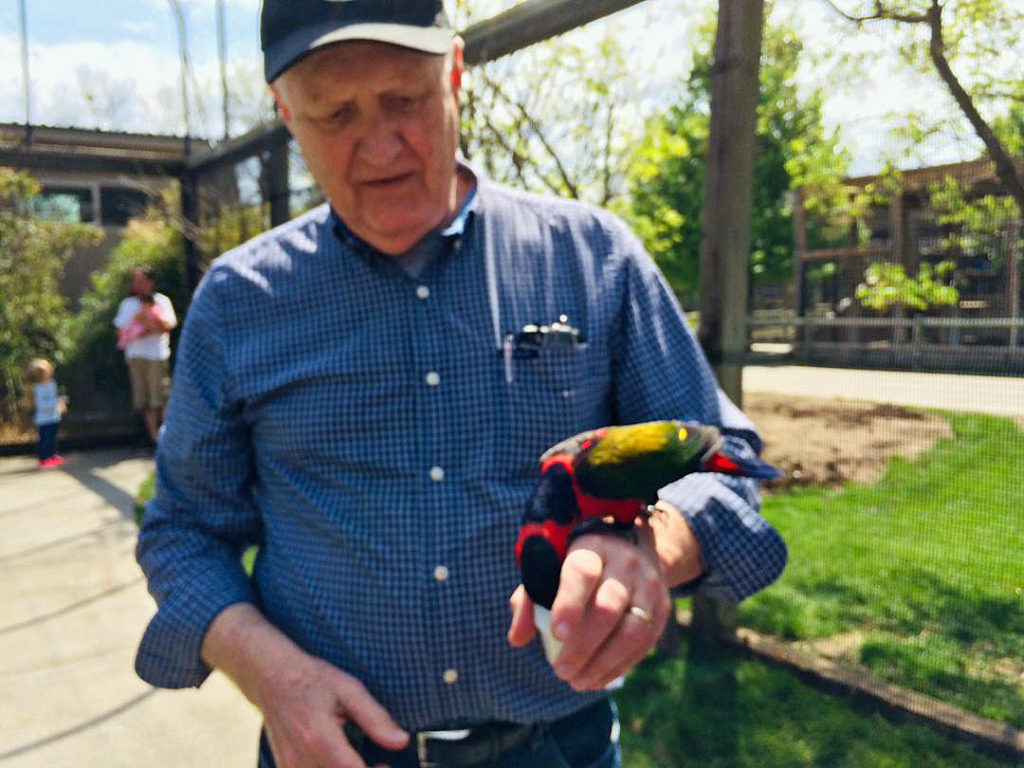 It was a treat to see a mother kangaroo with a baby kangaroo (7 Months old) in her pouch. I was amazed at the size of the joey (baby kangaroo). In the picture the head and hoofs are sticking out from the pouch.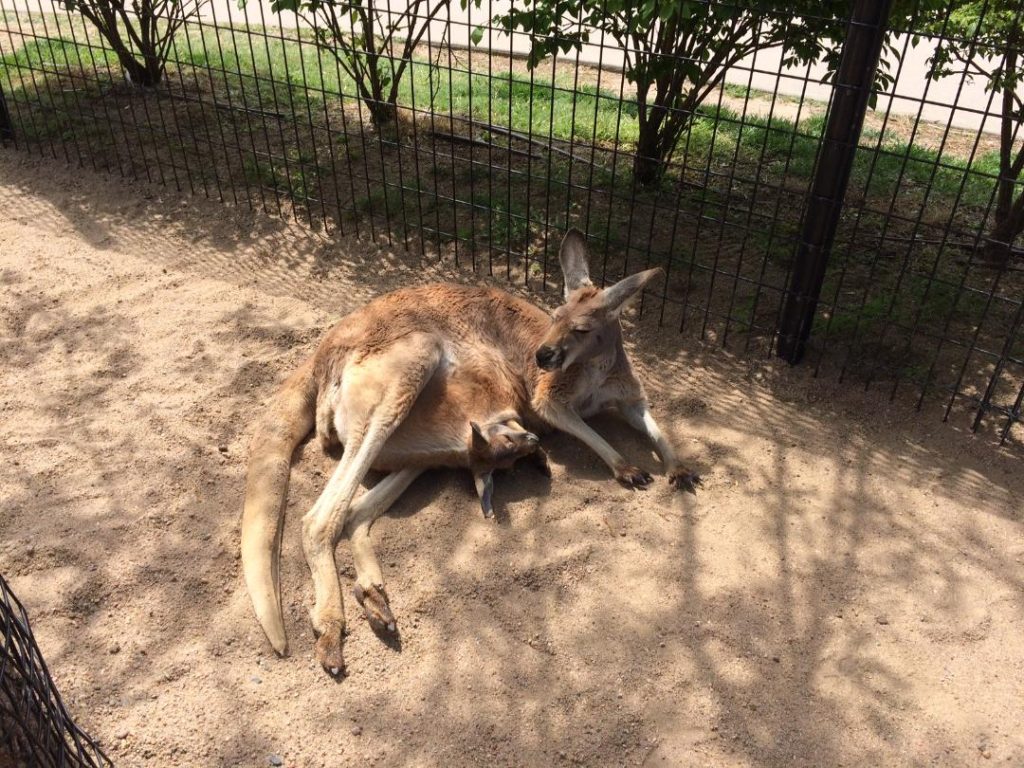 The mother kangaroo keeps this close connection to her joey for a year. When the joey is pushed out of the pouch around a year old, he can still put his head back in the pouch and feed for additional months as needed. The grandchildren were able to touch the mother kangaroo's back.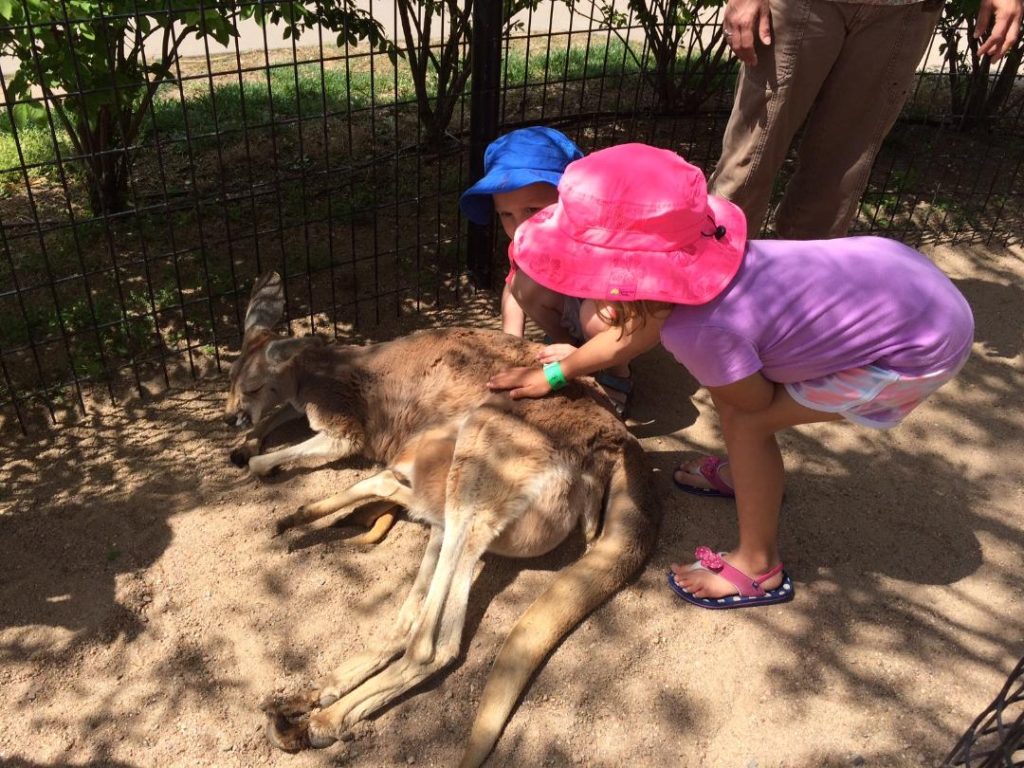 It was beautiful to observe the connections among the wildlife, and even to touch them. It is a blessing to participate in the world God created.
Joining Five Minute Friday as we write to the prompt: TOUCH