Recently I saw a tee shirt online with this message: Just a Michigan girl in an Illinois world. I feel that way. Michigan is home to me even though I have lived in Illinois for many years.
We were in the Upper Peninsula of Michigan a week ago. We had projects that we were working on, but we found some time to spend along the coast of Lake Superior.
Of the great lakes, Lake Superior is the majestic one—in my opinion. The coastline is rugged.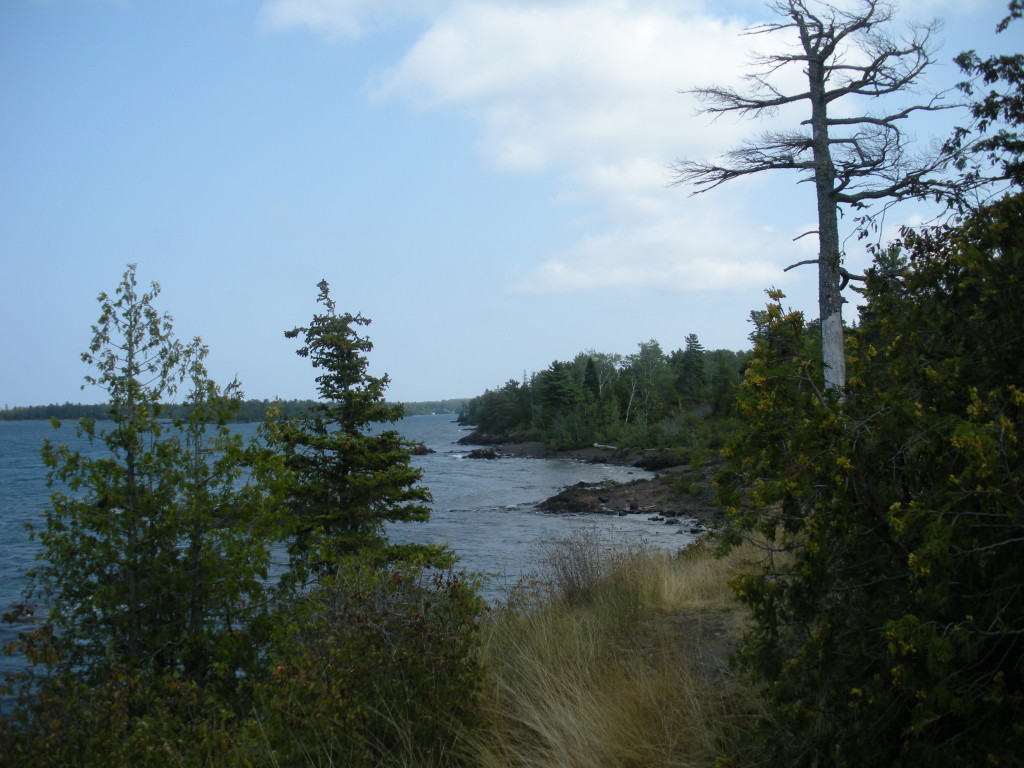 Many colorful rocks show up on the beaches, thrown up from the deep by the waves. Some days the waves are light, but on other days the waves thunder as they crash on the beach.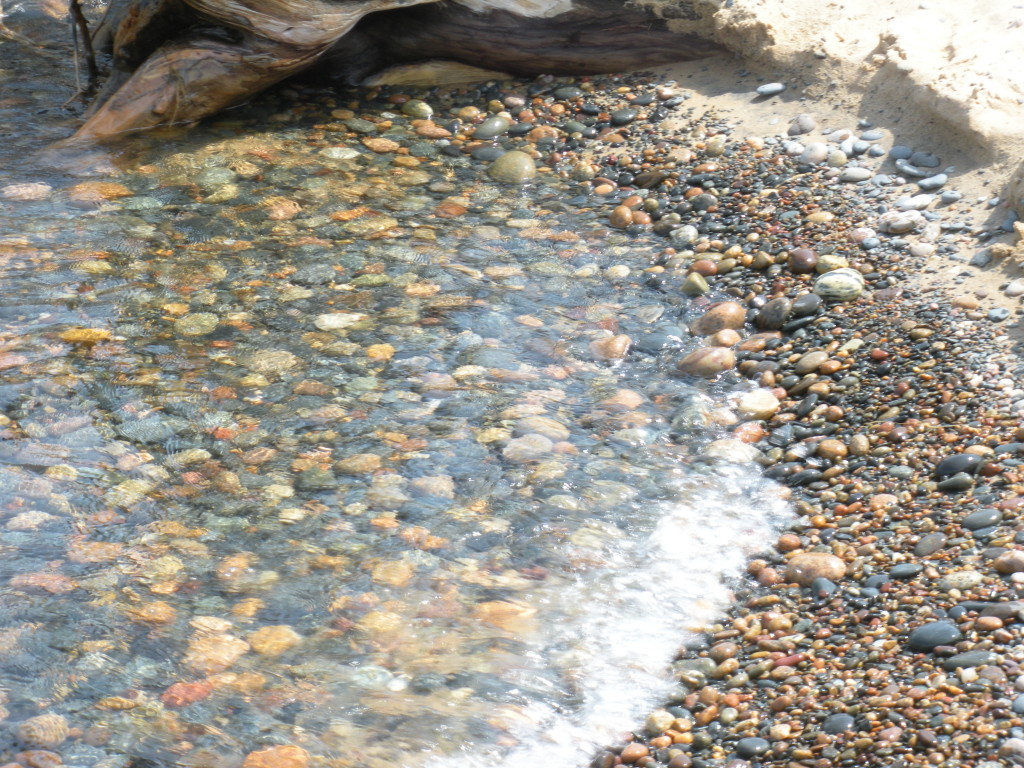 Since childhood I have enjoyed looking at the rocks. I still remember showing a rock to my uncle. He exclaimed, "That's an agate. You found an agate."
Agates come in a variety of forms and colors. Bands of color mark these stones. At one point in time minerals entered pockets in porous rocks and became fused there. When the rocks are wet it is easiest to see the bands of color.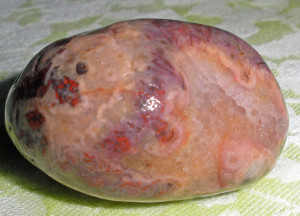 I can spend a couple hours walking along the shore of Lake Superior, with the sound of waves making a powerful but soothing rhythm. In the process of looking for agates I lose myself, absorbed with beauty that God has created in nature.
A quote from Henry David Thoreau resonates with me: Nature doth thus kindly heal every wound. By the mediation of a thousand little mosses and fungi, the most unsightly objects become radiant of beauty. There seem to be two sides of this world, presented us at different times, as we see things in growth or dissolution, in life or death. And seen with the eye of the poet, as God sees them, all things are alive and beautiful.
Source: Journal entry, March 13, 1842
I forget the latest news. I am away from television, my computer and the phone. I am away from the voices in our culture. I am thankful for this time to be restored. I am thankful for our Creator.
Mightier than the thunder of many waters, mightier than the waves of the sea, the Lord on high is mighty!
Psalm 93: 4
Linking with InspireMeMonday,  Wordless Wednesday,  Sunday Stillness, the Weekend Brew,  Grace and Truth and Friendship Friday