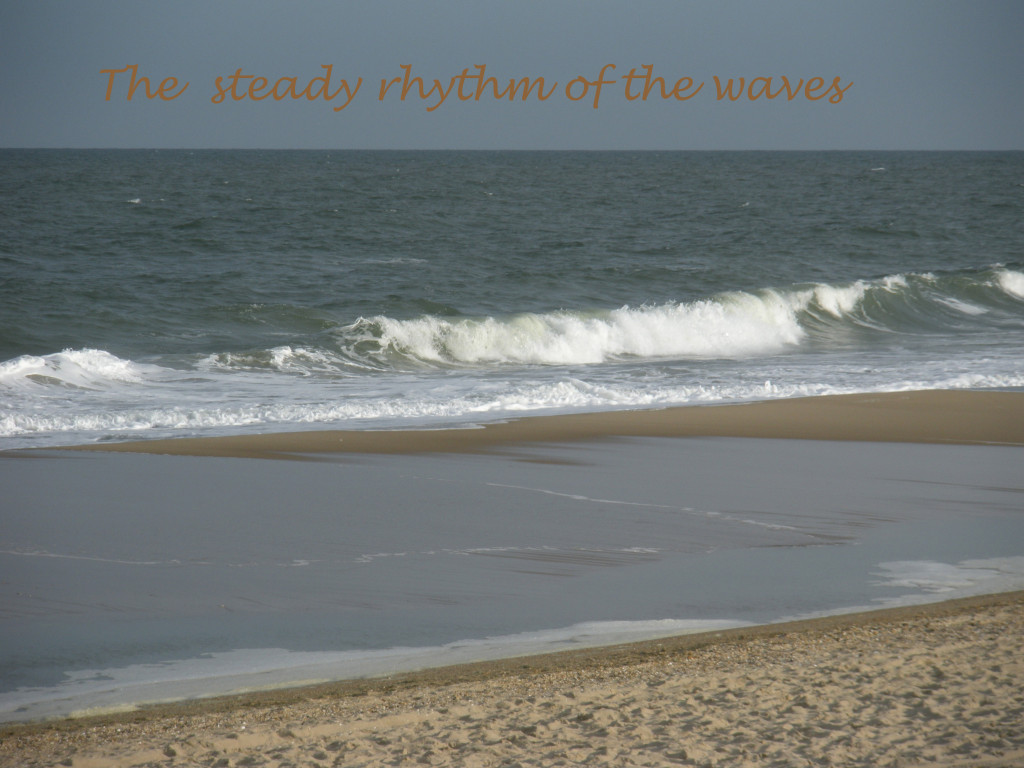 God has given us rhythm in nature and in his Word.
This summer my husband and I have been reading from Psalm 119 for morning devotions. It is the longest chapter in the Bible with 176 verses. The verses have a poetic rhythm that is just partially revealed in the English translation. In Hebrew one letter of the alphabet marks each section. Verses one through eight each begin with aleph. Verses nine through sixteen begin with bet, and so on through the alphabet.
Psalm 119 is a tutorial on the word of God—arranged in a manner that encourages memorization.
Ron Hirschhorn, a member of our church, has written a devotional book, Psalm 119: The Supremacy of God's Word. The devotions cover 22 days. Each day focuses on one eight-verse section. Hirschhorn reflects on the meaning and application for that section.
On day 17 the title of the devotion is "10 Reminders to Keep Pressing On". Here are the verses for the day (129 -136).
Your testimonies are wonderful; therefore my soul keeps them.
The unfolding of your words gives light; it imparts understanding to the simple.
I open my mouth and pant because I long for your commandments.
Turn to me and be gracious to me, as is your way with those who love your name.
Keep steady my steps according to your promise,
and let no iniquity get dominion over me.
Redeem me from man's oppression, that I may keep your precepts,
Make your face shine upon your servant, and teach me your statutes,
My eyes shed streams of tears, because people do not keep your law.
The last first verse stirred my thoughts about the chaos in our country. Hirschhorn directs the reader to press on to have a merciful heart for people that ignore God's laws. We must care.
We have enjoyed the devotional book. It was easy to do together in the morning, and it encouraged discussion.
Linking with After my Coffee, Words with Winter, Sunday Stillness, Make My Saturday Sweet,  Weekend Whispers, Grace & Truth and Booknificent Thursday