"Grandma, come see the blue flowers I found."
I followed my granddaughter along a rocky path, as waves pounded the shore of Lake Superior. A light wind brushed against my face. The leaves on the birch trees rustled gently.
There they were, bluebells, growing in a crack between the rocks. God created the majesty of Lake Superior and the delicate beauty of the blue flowers—setting them side by side.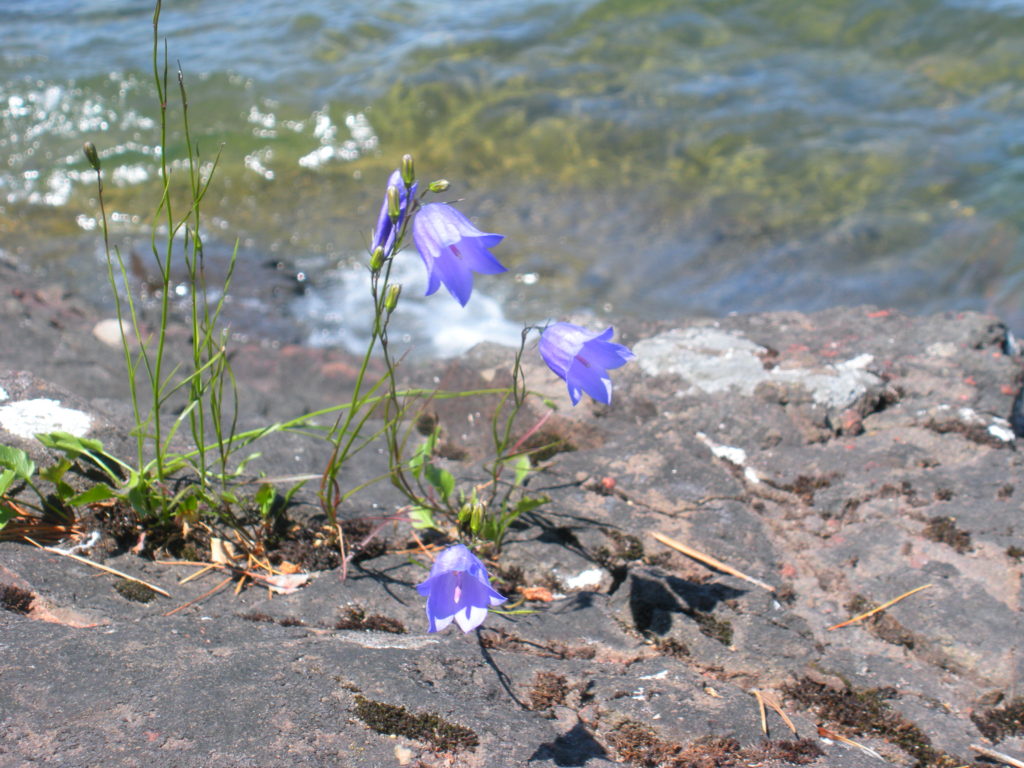 I was so blessed to spend time at a favorite park with the grandchildren—exploring the rugged coast of this great lake. It was time to pause and take in God's creative power.  It was a break from the news of sad and   violent events taking place in our country and throughout the world.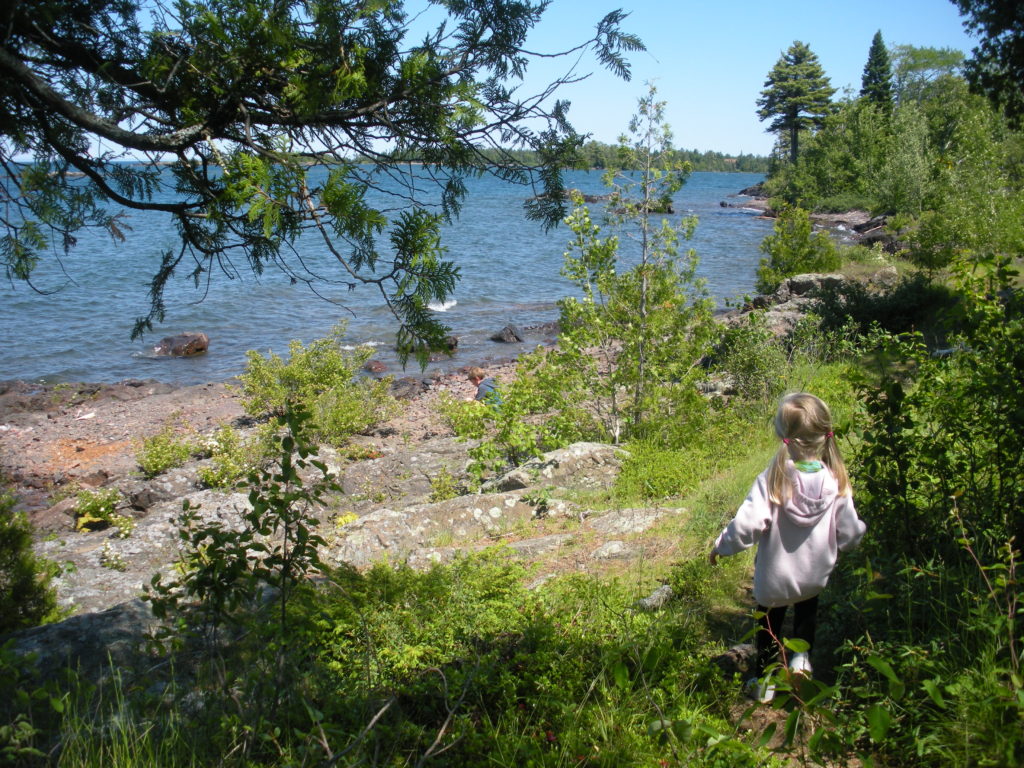 The Psalms come to mind and the beautiful rhythm of faith displayed in the words of the Psalms. We read heart wrenching prayers and confessions. We are instructed to spend time in the Word. Still, the Psalmist takes time to pause and observe God's power and sovereignty. He sees God's majesty in nature giving him the glory.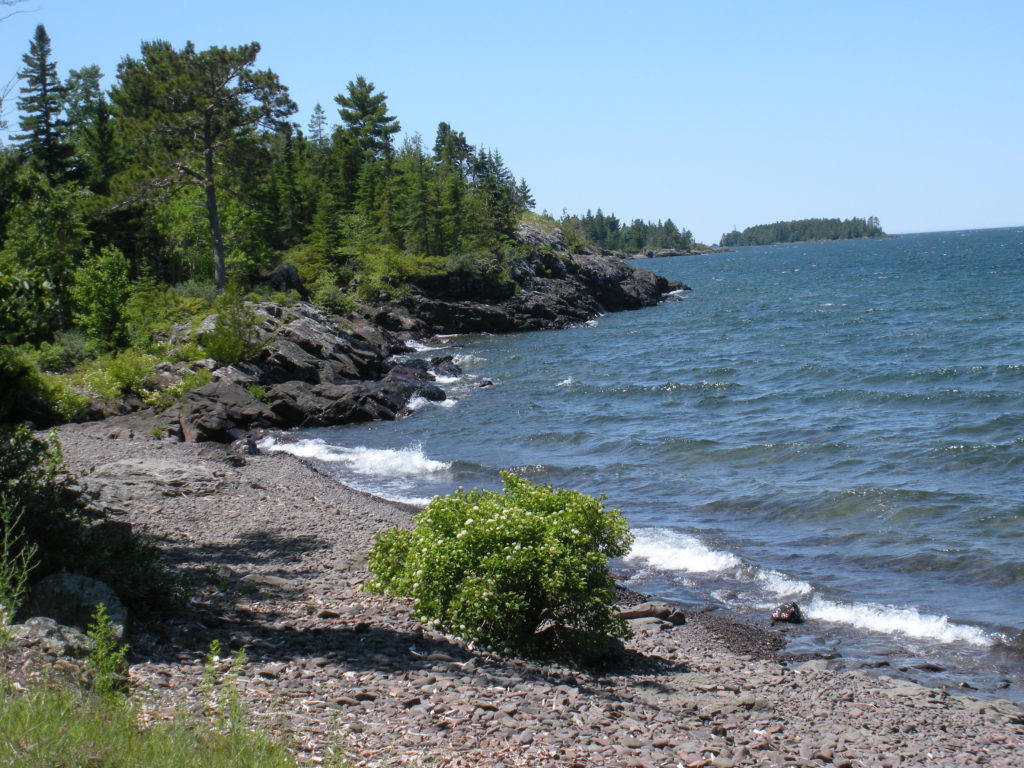 Psalm 93
The Lord reigns, he is robed in majesty;
The Lord is robed in majesty
and is armed with strength.
The world is firmly established;
it cannot be moved.
Your throne was established long ago;
You are from all eternity.
The seas have lifted up, O Lord,
the seas have lifted up their voice;
The seas have lifted up their pounding waves.
Mightier than the thunder of the great waters,
mightier than the breakers of the sea—
the Lord on high is mighty.
Your statutes stand firm;
Holiness adorns your house
For endless days, O Lord.
Linking with Thankful Thursday, Tuesdays with a Twist,  Seasons, Sue's Wordless Wednesday,  Let Us Grow and Word of God Speak