The snow has come as forecasted and the world outside my door is cold and white. It is a good day to stay inside. It is Five Minute Friday—the day that we take five minutes, or just a little more—to write on the prompt that Kate Motaung gives us. Today's prompt is: PRIVILEGE
There is a great benefit to growing up in a family with both mother and father. When the family reads Bible together and prays, there is additional blessing. This is God's design. An intact family is not meant to be a privilege, but we live in a broken world.
My daughter and son-in-law have taken in two children through foster care. They have had some contact with the biological parents and are deeply saddened by the brokenness that has led to the children entering foster care. My daughter has shared with me her gratitude for our family, her growing up years.
Sometimes we don't recognize the privilege we have experienced until we move outside of our comfort zone. Sometimes we need a new perspective.

//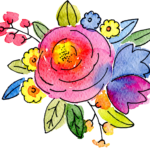 As a nurse I had a dramatic change in perspective when I left the hospital labor and delivery unit to attend home births. For years I had taught Lamaze classes, giving instruction on how to stay relaxed, how to breathe, comfort measures for labor. When my clients gave me feedback, they told me about the hospital procedures they encountered. The breathing techniques and relaxation did not always help.
For home birth, the laboring mother is in her home. I was the guest giving her guidance and support. She was able to work with her labor in a way that I hadn't seen in the hospital.
I am now an advocate of homebirth—with a clear plan for hospital transport when labor is prolonged or complicated. My hope is that hospital staff and homebirth attendants can have increased communication and understanding. All can benefit from a new perspective.
It is a challenge to step outside of our comfort zone. As Christians we have been given a great gift and the ability to reach out to others with love.
For by grace you have been saved through faith. And it is not your own doing; it is the gift of God . . .
Remember that you were at that time separated from Christ, alienated from the common wealth of Israel and strangers to the covenants of promise, having no hope and without God in the world. But now in Christ Jesus you who were once far off have been brought near by the blood of Christ. Ephesians 2: 8, 12-13