Commit your way to the Lord:trust in him, and he will act. Psalm 37:3
Commit your work to the Lord, and your plans will be established. Proverbs 16:3
These verses are true of Fanny Crosby. Some years ago I read her autobiography and was inspired by her life.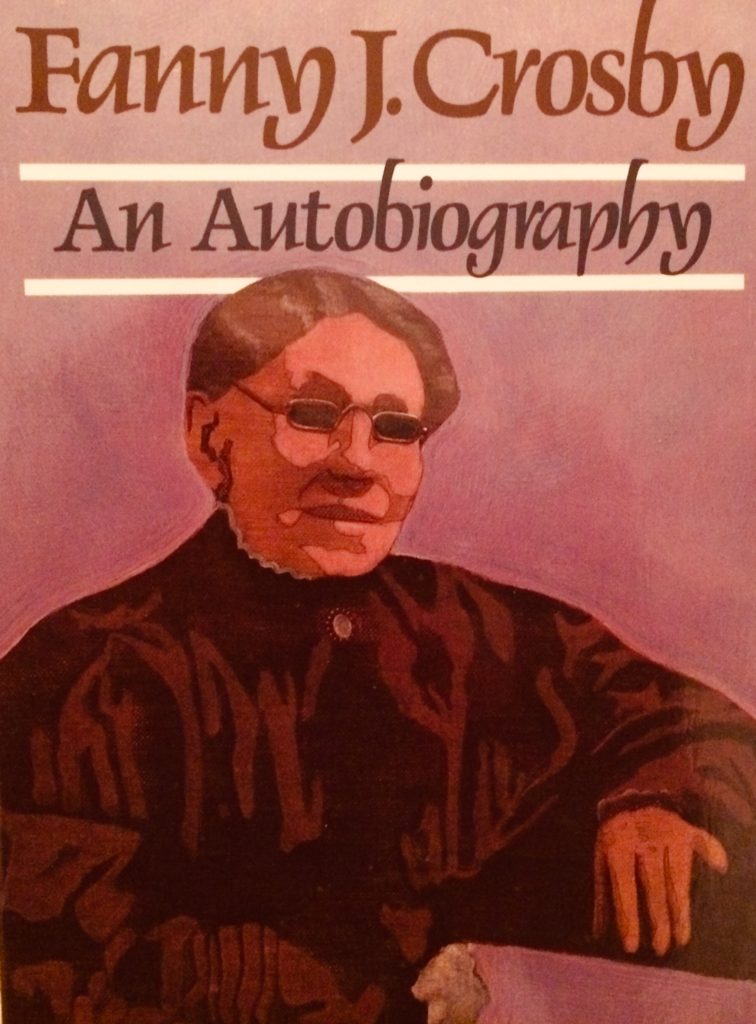 Fanny Crosby was a poet and hymn writer in the late 1800s who pointed many people to God. Some of the hymns that I sang growing up were written by Fanny Crosby
When she was six months old the treatment prescribed for a mild infection of her eyes left her legally blind. With the guidance of her mother and grandmother she overcame this handicap. She wrote, "But why should the blind be regarded as objects of pity? Darkness may indeed throw a shadow over the outer vision, but there is no cloud, however dark, that can keep the sunlight of hope from the trustful soul."
Fanny's mother made arrangements for her to attend the New York Institute for the blind when she was fourteen. Her gift for poetry was recognized at the school and she was directed to study the classical writers and poets.
Following her years of study she became a teacher at the Institute. She attended lectures and had occasion to meet political leaders. Her poetry was published in newspapers and books. She wrote hymns for a number of evangelists. Later in life she was called to serve at city missions.
Fanny Crosby's preaching was gentle and winsome as she pointed people to the Lord through song. Several hymns written by Fanny are among my favorites. Here are the lyrics to All the Way My Savior Leads Me.
All the way my Savior leads me; What have I to ask beside?
Can I doubt his tender mercy, Who through life has been my guide?
Heavenly peace, divinest comfort, Here by faith in him to dwell!
For I know, what-e'er be-fall me, Jesus doth all things well.
This post is the final one in Write28Days. All of the posts are listed here.