In celebration of Valentine's Day I have made a list of verses. The Bible has much to say about love.
You shall love the Lord your God with all your heart and with all your soul and with all your might. Deuteronomy 6:5
For you, O Lord, are good and forgiving, abounding in steadfast love to all who call upon you. Psalm 86:5
For God so loved the world, that he gave his only son, that whoever believes in him should not perish but have eternal life. John 3:16
Jesus said, As the Father has loved me, so I have loved you. Abide in my love. John 15:9
Paul wrote: For I am sure that neither death nor life, nor angels nor rulers, nor things present nor things to come, nor powers, nor height nor depth, nor anything else in all creation, will be able to separate us from the love of God in Christ Jesus our Lord. Romans 8:38-39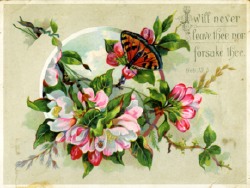 But God, being rich in mercy, because of the great love with which he loved us, even when we were dead in our trespasses, made us alive together with with Christ–by grace you have been saved. Ephesians 2: 4-5
In this the love of God was made manifest among us, that God sent his only Son into the world, so that we might live through him. . . . Beloved, if God so loved us, we also ought to love one another. 1 John 4: 9, 11
We long for love. The deepest and most fulfilling love comes from God. He offers it to us. We simply must receive it.
This post is part of #Write28Days. To see the other posts in the series click here.
This post is also linked to Lyli's #FaithOnFire.