Friday night we had our first snowfall and by Saturday evening up to a foot of snow had fallen in some areas.  We had a family event,          celebrating our son-in-law's 50th birthday. The roads were open but snow packed and icy in places. The scene was beautiful. Snow coated the trees, making a white wonderland.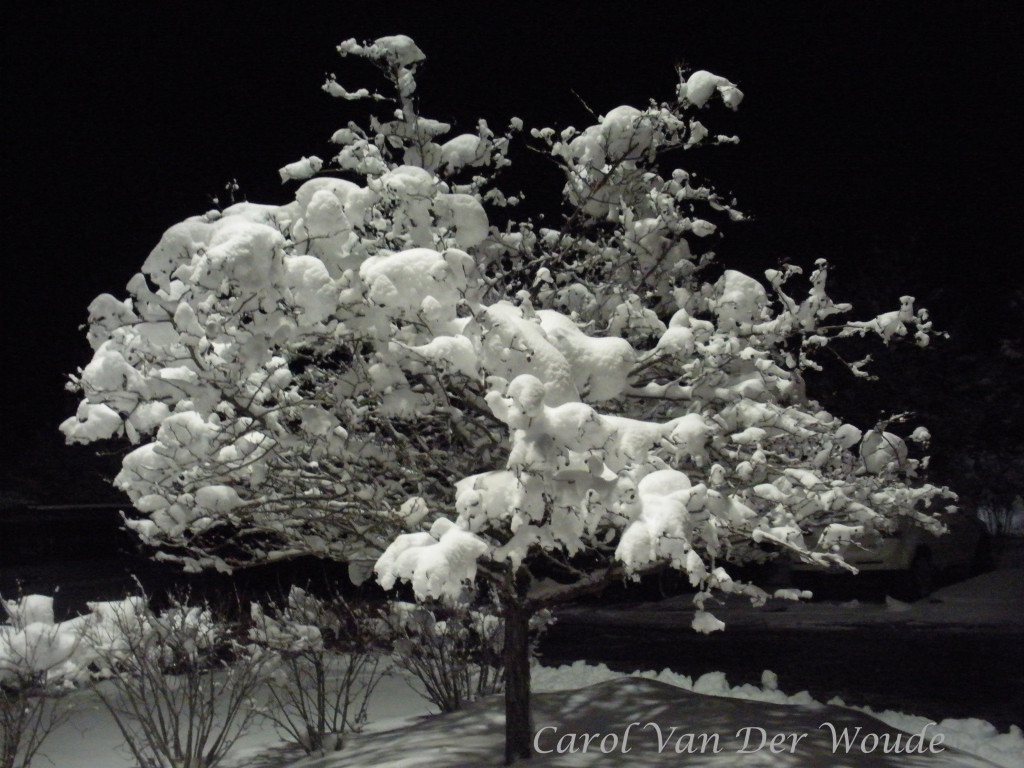 Will the snow last through Thanksgiving? The children would be delighted. The forecast is for warming temperatures this week.
Happy Thanksgiving to friends in the U.S. and best wishes to all!
Linking with Tuesdays with a Twist,  A Little R & R and Sue's Wordless Wednesday