There is a kind of comradery on the hospital elevator. I recognize the tension on the faces of men and women. We make a little conversation about the weather. Then we smile and wish each other a good day as we exit the elevator.
For almost two weeks I have made the daily trip to sit at the bedside of my brother. My role is simple. I answer questions and advocate for him. My brother doesn't talk much, so I have had lots of time to read.
The Best of A. W. Tozer, a collection of excerpts from his books, is inspiring. The book was compiled by Warren Wiersbe. The first chapter, Following Hard After God, is from The Pursuit of God. I have been reading a chapter each day.
A dear friend loaned me some books by Sandra Dallas. I thoroughly enjoyed Prayers for Sale. It is a novel about two women—one in her eighties and the other in her late teens. The story is set in a mining town in Colorado, in the 1930s. The importance of women's friendship is the underlying theme. Forgiveness and redemption are also a part of the story.
I borrowed Night by Elie Wiesel from my sister. The book is the true story of Elie's survival in a Nazi concentration camp. His father died in the camp a few months before liberation took place. It is a heart wrenching story, but so instructive.
In his book Wiesel documents the warning that was given to his town by a man that had escaped from the death camps. No one believed the man. They couldn't fathom it. They discarded the plea that he made for them to flee.
I wonder if there are warning signs today that are considered beyond belief. Independent researchers, some doctors and parents are raising the alarm over vaccine injury. The number of vaccines given to a young child has steadily increased with more being planned.
No one wants to believe that vaccines could have a negative impact on health. Yet, the pharmaceuticals have no liability for vaccine injury. The National Vaccine Information Center is a good resource for parents that want to be well informed.
My sister has some books by Dorothy Sayers. I love a good mystery so in the evenings I read Strong Poison. The main character, Lord Peter Wimsey, is quite taken by a young author, Harriet Vane. She is accused of murder, and Lord Peter is determined to prove her innocence.
Do you have a favorite mystery writer? I'd love to read your comment.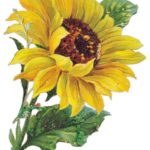 Sharing this post with Booknificent Thursday, Literacy Musing Monday and Christian Blogger Community