Every Friday the FMF community writes for five minutes on a prompt given by Kate Motaung. Sometimes the first five minutes of writing stimulates more thought, and I continue on . . . Today's prompt is: EXPECT
expect: to anticipate or look forward to the coming occurrence
The sweet cherry tree in my yard is laden down with fruit.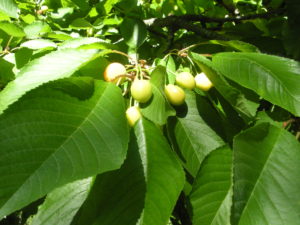 Everyday the cherries look a little bit riper.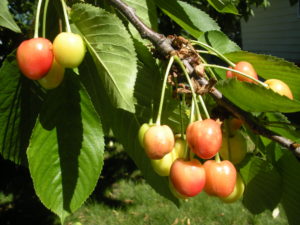 But the birds are ready to feast now!
Robins and chickadees lunge at the tree.
So I am trying something new.
I have placed a large owl in the tree.
And a smaller one.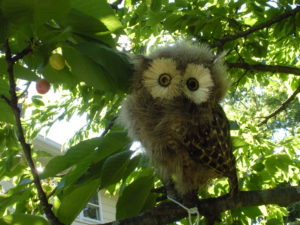 Someone said that hanging old CDs in the tree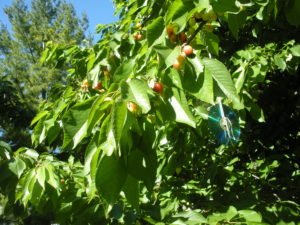 Is a deterrent—they reflect sunlight and spin with the wind.
While I am willing to share some of the cherries with the birds, I expect enough ripe cherries to make a few desserts. I love cherry pie.
Visit Five Minute Friday and meet more writers.
Sharing this with the Art of Homemaking,  Sue's Wordless Wednesday and Tuesdays with a Twist