When I think of the Civil War I am saddened by the great battle between the states and the huge loss of life. I am glad that the slaves were finally free. I have never thought much about the years after, the Reconstruction. What happened to the slaves that were freed from the plantations?
After extensive research, Charlotte Hinger has written a novel about a group of former slaves that migrated from Kentucky to Kansas to establish an all-black town. The novel, The Healer's Daughter, paints a picture of tremendous hardship and perseverance.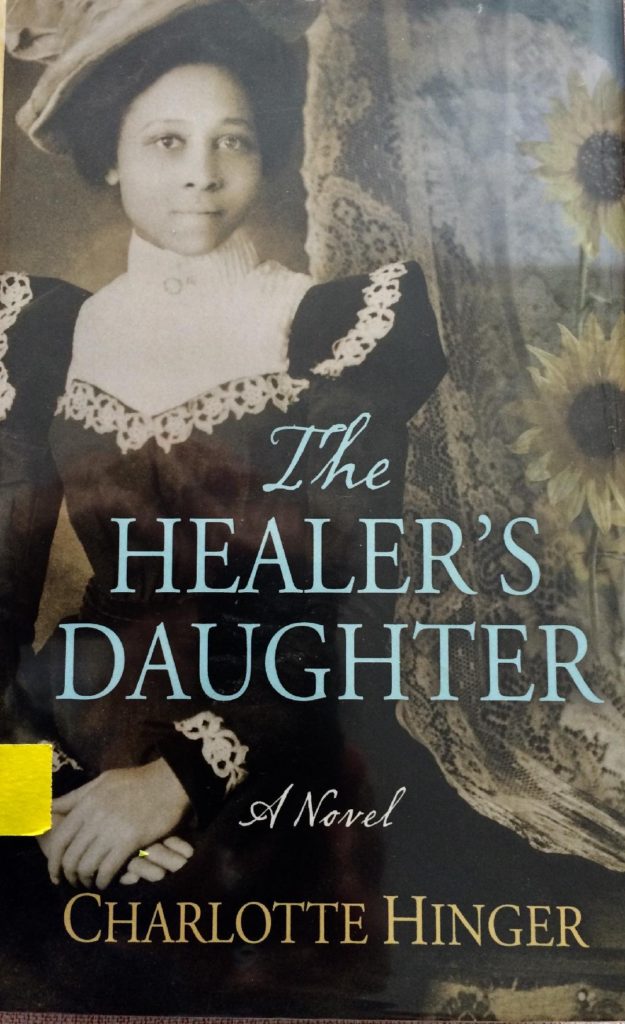 The main character, Bethany, is a strong willed young woman who has some skills in healing but her real passion is teaching. Her mother, Queen Bess, has learned healing arts from doctors whom she assisted on the plantation. I was fascinated by her observation and knowledge of people, her quest to gather medicinal herbs.
Medical care was chaotic in the years following the war. There was no licensing or certification process for doctors. A man might learn as an apprentice and then with limited experience put a shingle out, offering his services.
The story includes instances of normal childbirth, as well as complicated births and tragic situations. The book has intense scenes that caused me to pause and put the book down for a while. It has helped me see how the black family was crushed and torn apart during slavery. Establishing a living as free people was a great challenge.
Hinger's book is based on the true story of Nicodemus, Kansas. From the author's notes: It was the first all-black town established on the High Plains.
Photo of prairie by Philipp Reiner on Unsplash
This post is shared with Booknificent Thursday. Visit Tina's site for more book reviews.