Thanksgiving was different this year. We exchanged dishes with my daughter's family but enjoyed the meal in our separate homes. My granddaughter made a delicious bundt cake and dinner rolls. Another granddaughter made the cranberry sauce. I made my traditional cornbread stuffing. We all had a wonderful meal. In the evening we zoomed with our children and grandchildren in New Mexico, Kansas and Illinois.
I'm thankful for family and the ability to connect over zoom. We celebrated six birthdays this month—daughter, spouses and grandchildren. God has blessed us.
In the United States we have so much that we can access. I am grateful that all the ingredients for the cornbread dressing are easily available—butter, herbs, chestnuts and more. And turkeys are abundant in the grocery stores.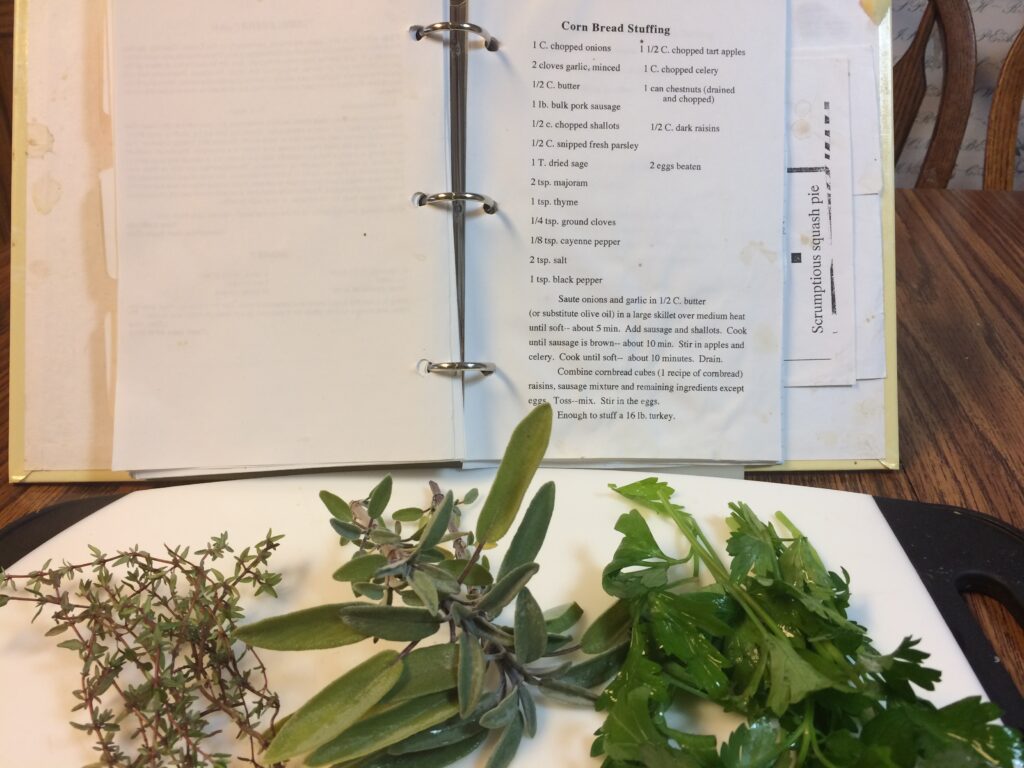 The apples, berries and currants were made into pies. We are blessed to have these available.
A hymn written by Martin Rinkart (1586 – 1649) expresses thanksgiving joy.
What if we began and ended each day pausing to give thanks for something? I know it would lift my spirits in this unusual year.
Linking this post with Inspire Me Monday and the Five Minute Friday writing community. The writing prompt given by Kate is: GRATEFUL