God is so good. He created a wonderful world with flowers, fruit and vegetables. The first home for humans was a garden.
And the Lord planted a garden in Eden, in the east, and there he put the man whom he had formed. Genesis 2:8
God designed the family.
Therefore a man shall leave his father and his mother and hold fast to his wife, and they shall become one flesh. Genesis 2:24
God made a plan of salvation. We live in a world broken by sin; all have sinned and fall sort of the glory of God (Romans 3:23). Yet God reaches out to us.
For God so loved the world that he gave his only Son, that whoever believes in him should not perish but have eternal life.John 3:16
We have the church, the community of believers meeting together. Jesus spoke about the church and commanded his disciples. "A new commandment I give to you, that you love one another; just as I have loved you, you also are to love one another. By this all people will know that you are my disciples, if you have love for one another." John 13:34-35
My Savior, God's Word, my family, the church, the flowers in my yard are all reasons to praise God!
There is much to observe all around us. I enjoy the unique traits that flowers have and give thanks for God's intricate creation. The mallow flower has its petals fully spread in the morning, and in the evening the petals partially close.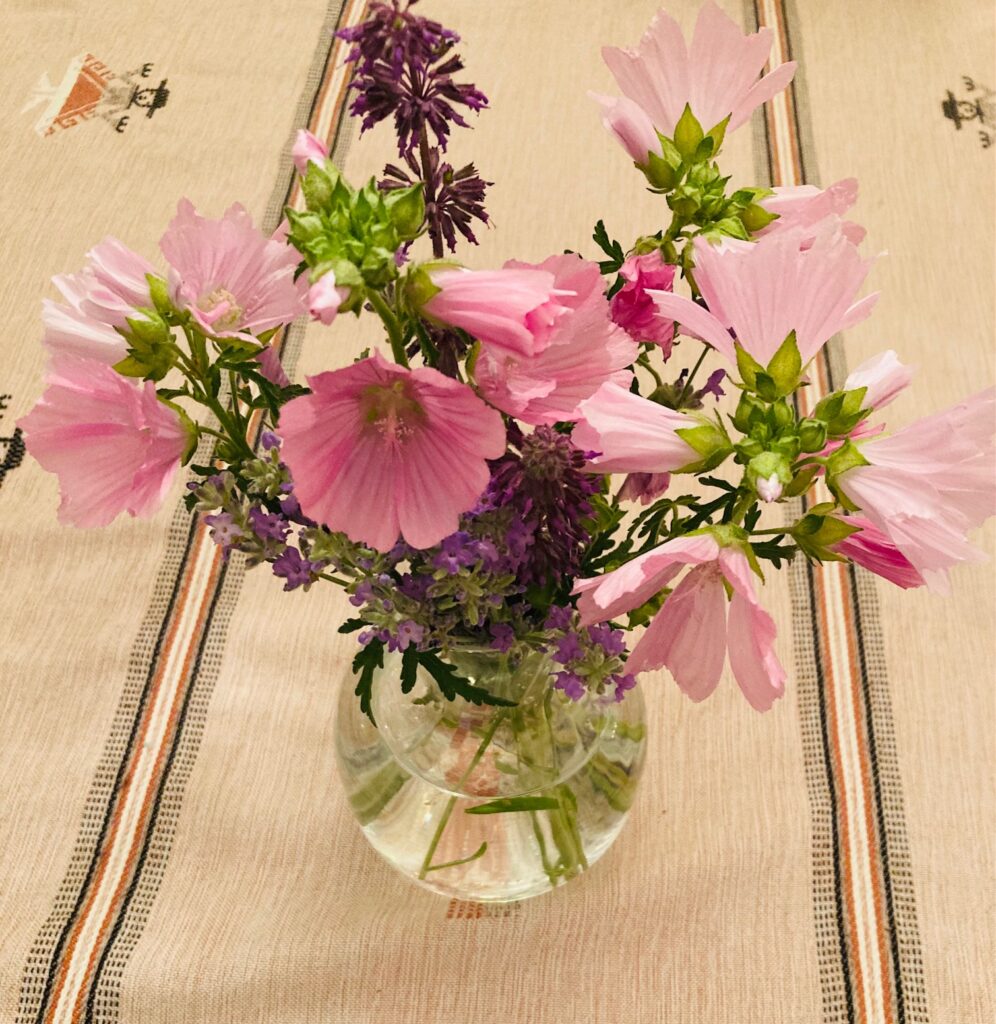 What will you give thanks for today?
Sharing this post with the Five Minute Friday writing community .