The lilacs are in bloom and I enjoy arranging them in bouquets. My grandmother had lilac bushes and the one in my yard was a shoot that I transplanted.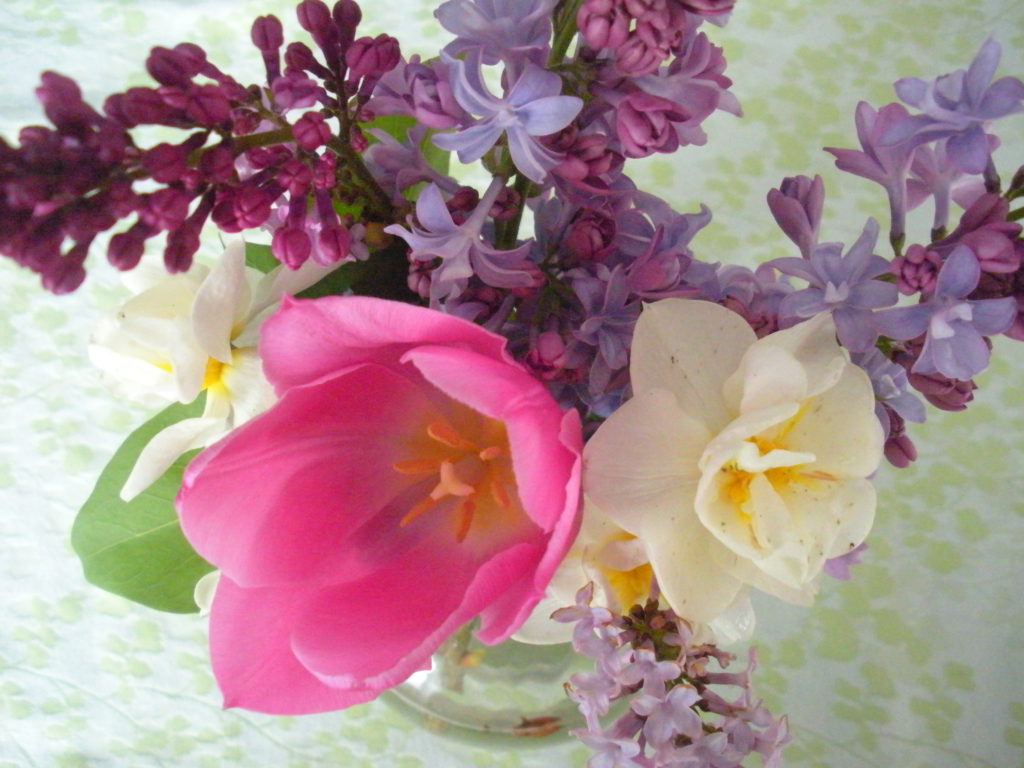 His tenderness in the springing grass,
His beauty in the flowers,
His living love in the sun above–
all here, and near, and ours.
Samuel Gilman (1791 – 1858)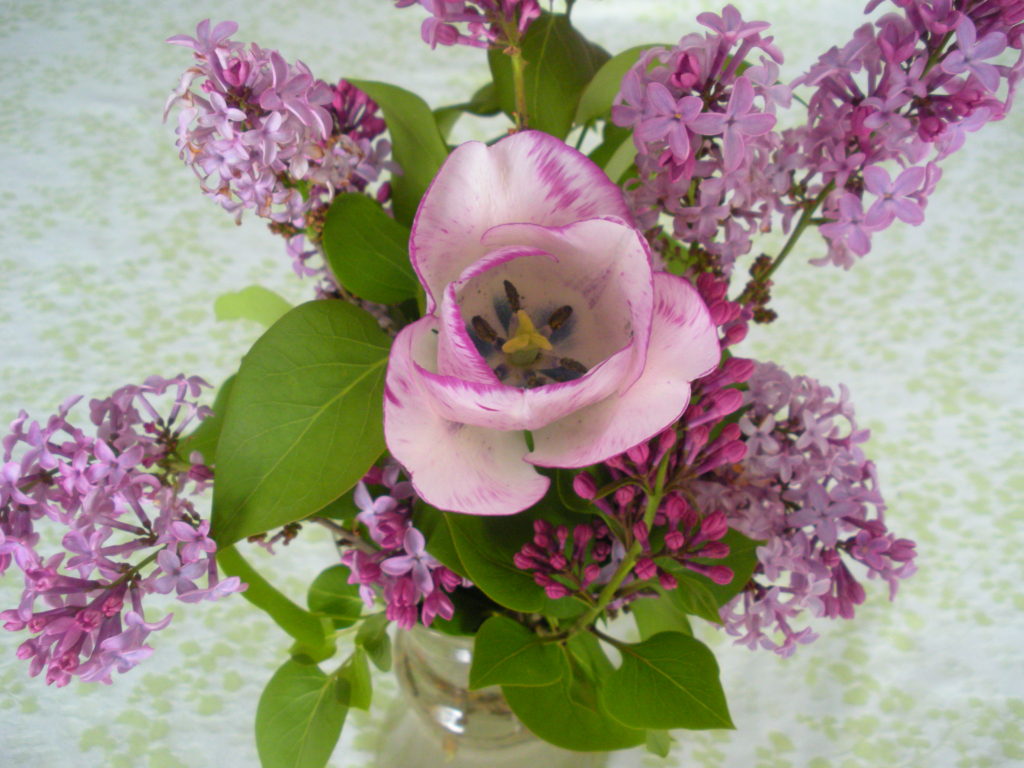 Linking with Seasons and Sue's Wordless Wednesday