Strawberries, blueberries and raspberries are familiar. We see them in the grocery store. God has created a multitude of other berries. I feel blessed to have elderberry bushes in my backyard. After reading about the benefits of elderberries I ordered bushes from nursery catalogues. Now I have four bushes and enjoy the different phases as these bushes produce fruit.
In June white lace flowers appear on the branches.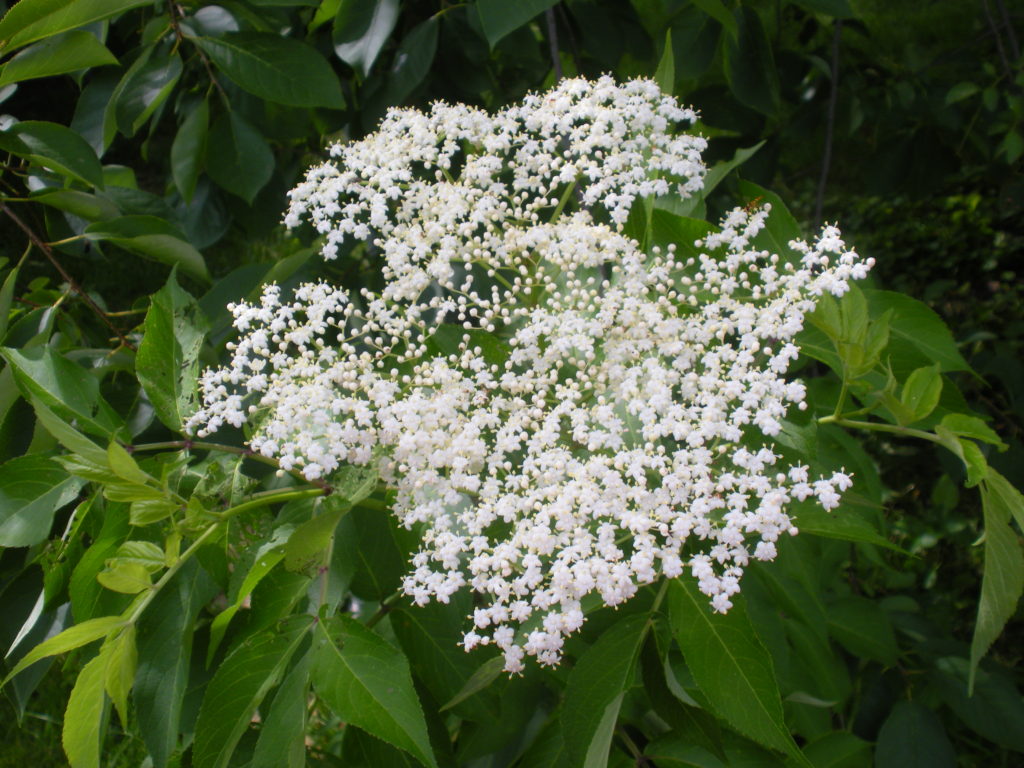 In July the berries begin to form.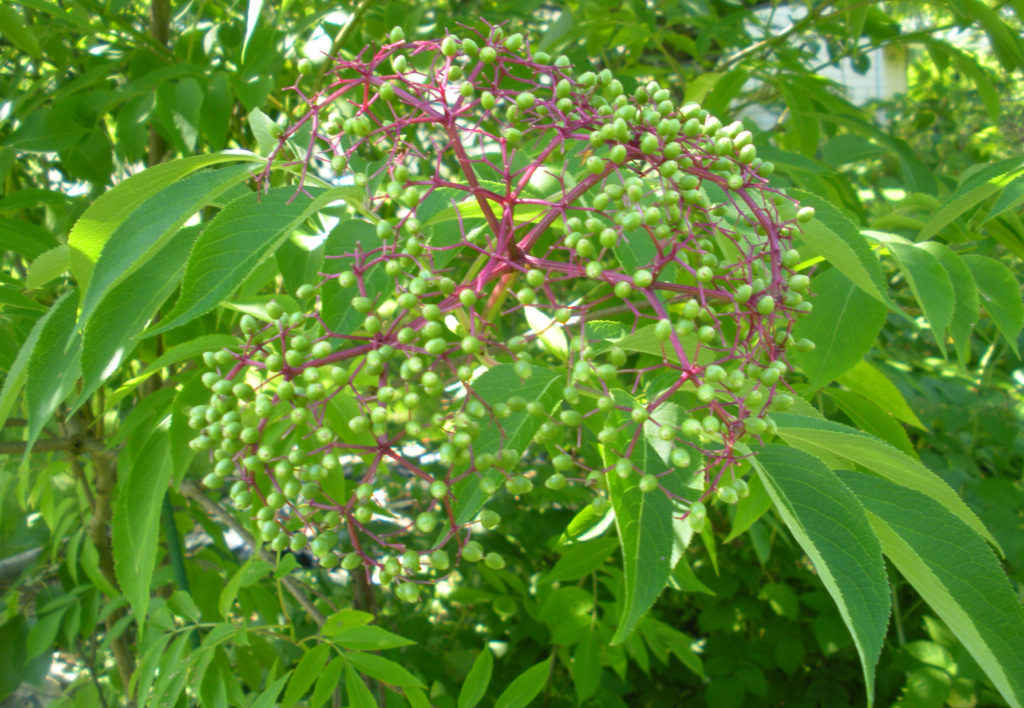 The berry clusters ripen at a staggered pace.  This bush has berries in     different shades of ripeness.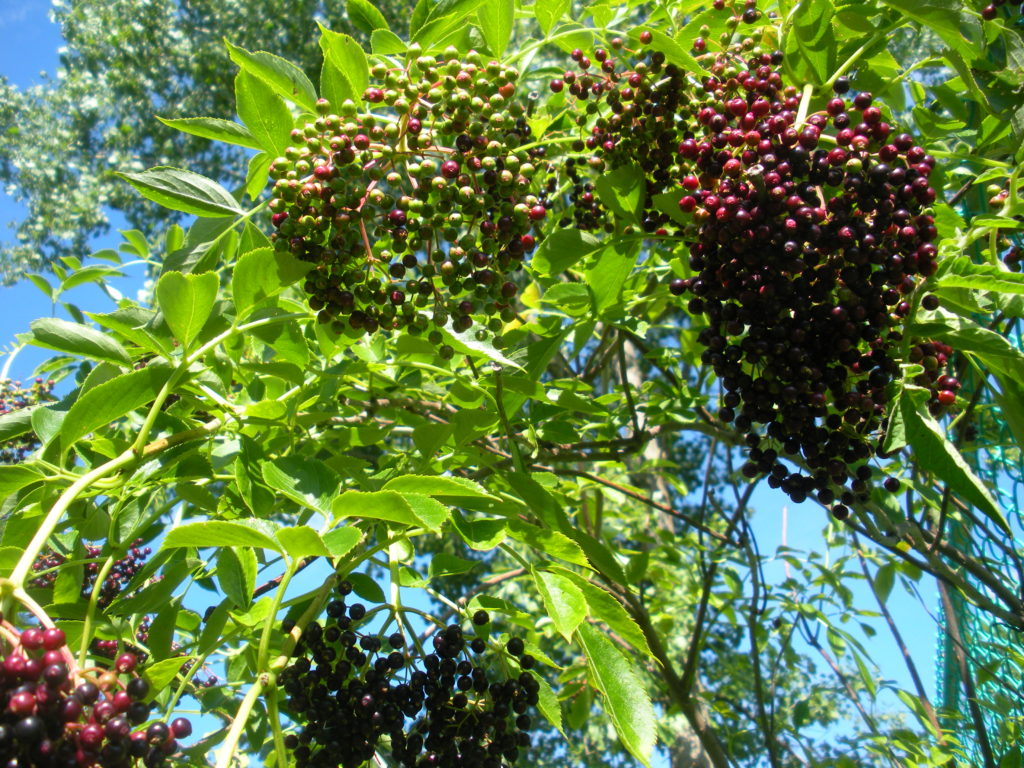 When fully ripe the berries are a deep purple color—almost black.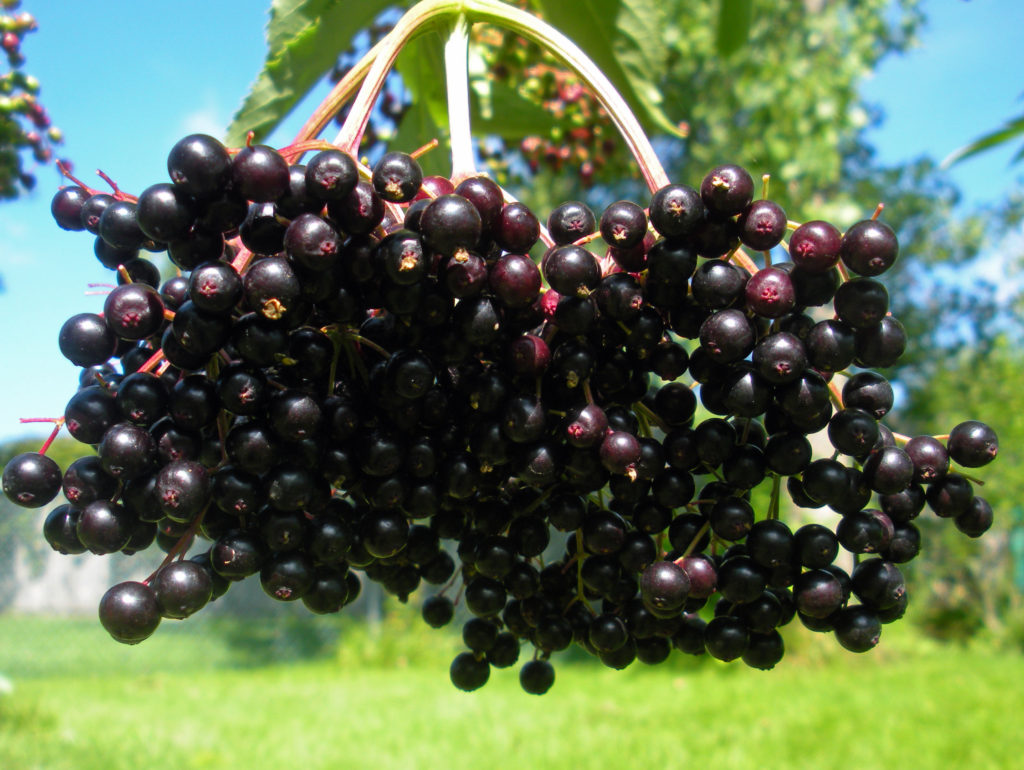 When the berries are used for jelly or juice, all of the little stems must be removed first.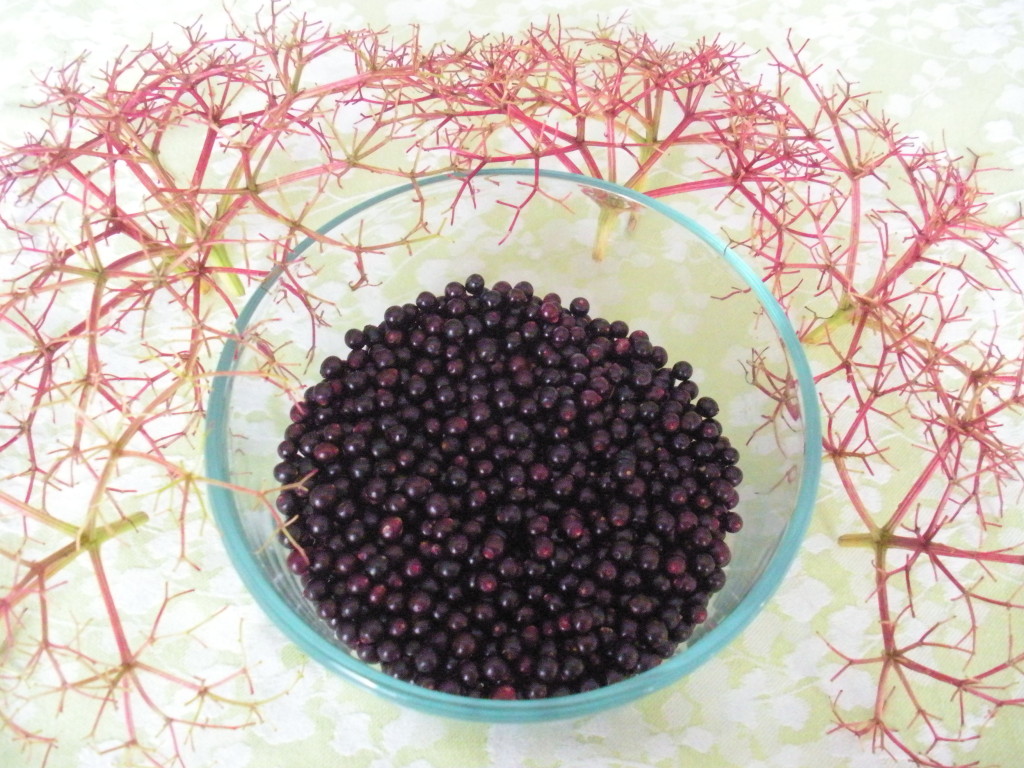 I pick the berries, remove the stems and freeze them until I have enough quantity to make a juice/syrup for the winter.   My recipe for canning       elderberry juice is here.
Linking with A Little R & R, Healthy, Happy, Green & Natural, Tuesdays with a Twist, Sue's Wordless Wednesday, Nature Notes and Seasons