Lies Women Believe and the Truth That Sets Them Free stimulated discussion among Christian women when it came out in 2001. I read the first edition many years ago. I looked through it again as I read the new and revised edition.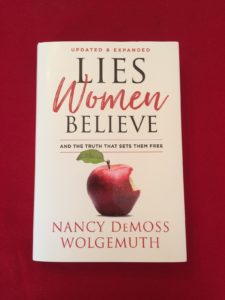 I am so pleased with the new and revised edition. It has been updated and expanded. Running through both editions is this theme: When we believe lies about God, ourselves, sex, marriage, etc., we are in bondage. The truth of God's word has the power to set us free.
The recently released edition displays a deep understanding of the complex issues that women face in the current culture. I have truly enjoyed reading it. I know I will go back to review the truths that are confirmed by Bible verses, listed at the end of each chapter.
A chapter on sexuality has been added to this new edition. Dannah Gresh participated in writing the chapter. She shares her personal story and perspective. Dannah provides examples of the way that women are wounded in sexual relationships, along with the forgiveness and healing that is offered through Jesus
In the chapter about marriage, Nancy DeMoss Wolgemuth discusses the difficult and often misunderstood concept of submission. What does it look like in a marriage? God created Eve to be a helper suited to Adam. The Hebrew phase [ezer] means "a helper matching him" or a "helper corresponding to him." p. 169
Nancy gives examples from the lives of a variety of women, including her mother. She shares insights that she has garnered in her three years of marriage. She also addresses domestic abuse.
The chapter about children has been revised. Mary Kassian participated in the rewriting. I am glad that a brief history of contraception is included. The birth control pill became popular in the 1960s and led to the sexual revolution.
It would be hard to overstate the far-reaching, lasting effects of Margaret Sanger's life and influence. Our culture has embraced wholesale the idea promoted by Sanger and Planned Parenthood—that controlling our fertility is a basic human right. p. 198
The reader is encouraged to know the way contraceptive methods work and to seek wisdom about marriage and family from the Bible. Couples should prayerfully seek God's guidance when making decisions. I appreciated the inclusion of Holly Elliff's experience as a mother.
Many aspects of motherhood are opportunities to grow in relationship with the Lord. Financial worries, parenting challenges and the mommy wars are addressed.
In the chapter about circumstances, Nancy explained that a friend had sent her a framed calligraphy with these words:
Coram Deo
Living all of life
In the presence of God
Under the authority of God
And to the glory of God. p. 270
In a world that is broken and full of deception we need to be pointed to the truth of God's word. This book does that. It is useful for personal or group study.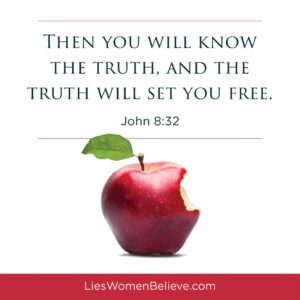 In full disclosure, I received a copy of this book from the publisher in return for an honest review.
For more information click here.
Sharing this post with Grace & Truth, Booknificent Thursday, Literary Musing Monday