April showers and sunshine turn my thoughts to the garden. I have started some tomato plants from seed, and next I will start some basil.
It is a pleasure to walk outside and see the trees and bushes bud, and then flower. The perennial plants are beginning to sprout. The garlic cloves I planted last fall have green leaves reaching upward.
Did you know that garlic is mentioned in the Bible? When the Israelites were in the wilderness, they recalled favorite foods.
We remember the fish we ate in Egypt that cost nothing, the cucumbers, the melons, the leeks, the onions, and the garlic. Numbers 11:5
I have herbs that are perennial. Chives, sage, thyme, lemon balm and mint are showing green leaves. They are easy to grow and a nice culinary benefit. (I like adding chocolate mint leaves to my brewing coffee.)
Rosemary is not a perennial in Illinois, but I have been able to winter over my potted rosemary in a southern bay window. But in New Mexico rosemary plants grow into large bushes. They are currently flowering and drawing bees.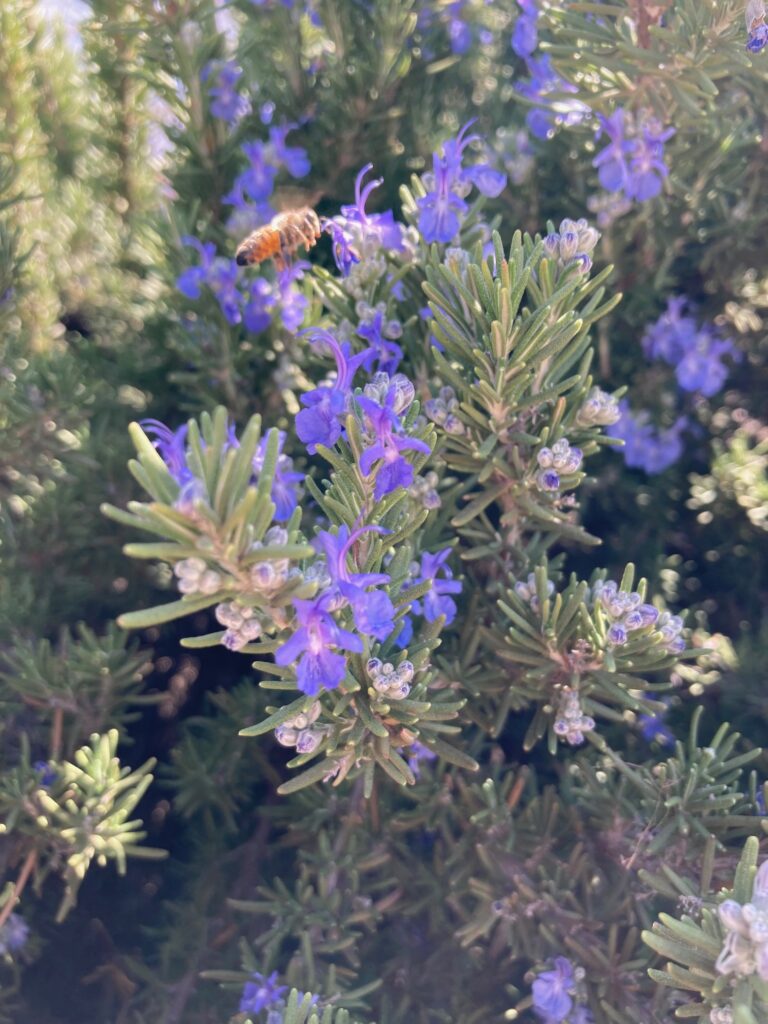 The trees and plants, the flowers and fruit, the herbs and bees all point to the Lord.
In the beginning was the Word, and the Word was with God, and the Word was God. He [Jesus] was in the beginning with God. All things were made through Him, and without him was not anything made that was made. John 1:1-3
Do you have a favorite herb?
Sharing this post with Senior Salon Pit Stop and Tuesdays with a Twist and Sweet Tea and Friends and the Five Minute Friday writing community and with Inspire Me Monday .