Recently our granddaughter had a part in a children's theater production. It was great fun to see her perform in The Music Man!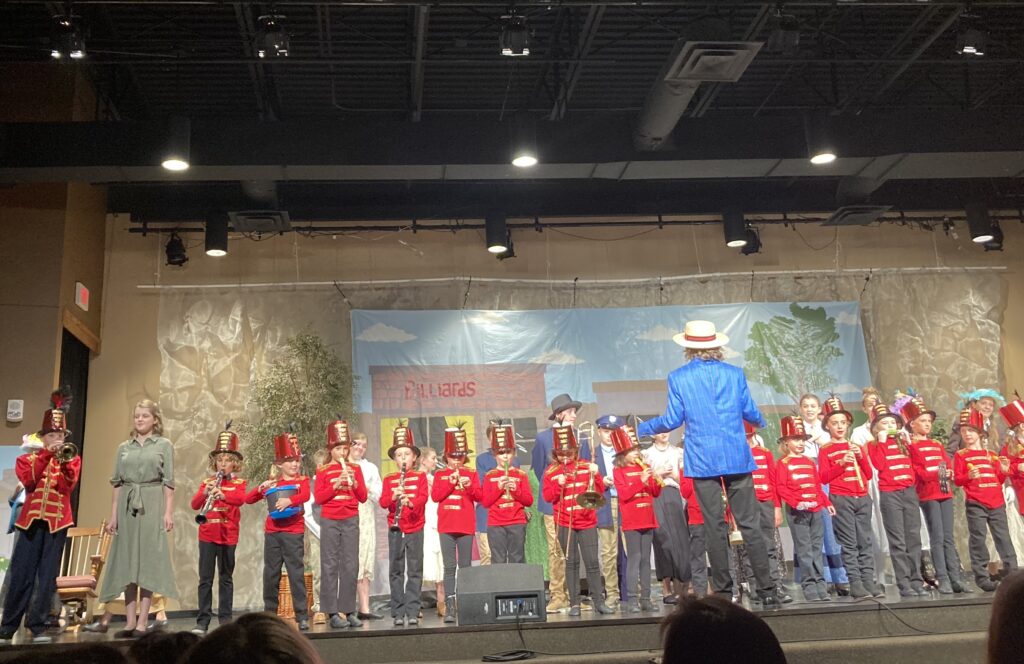 Our grandson had a school concert. The second-grade students sang songs and played simple instruments. The music teacher explained how the children were learning skills that would prepare them for reading music.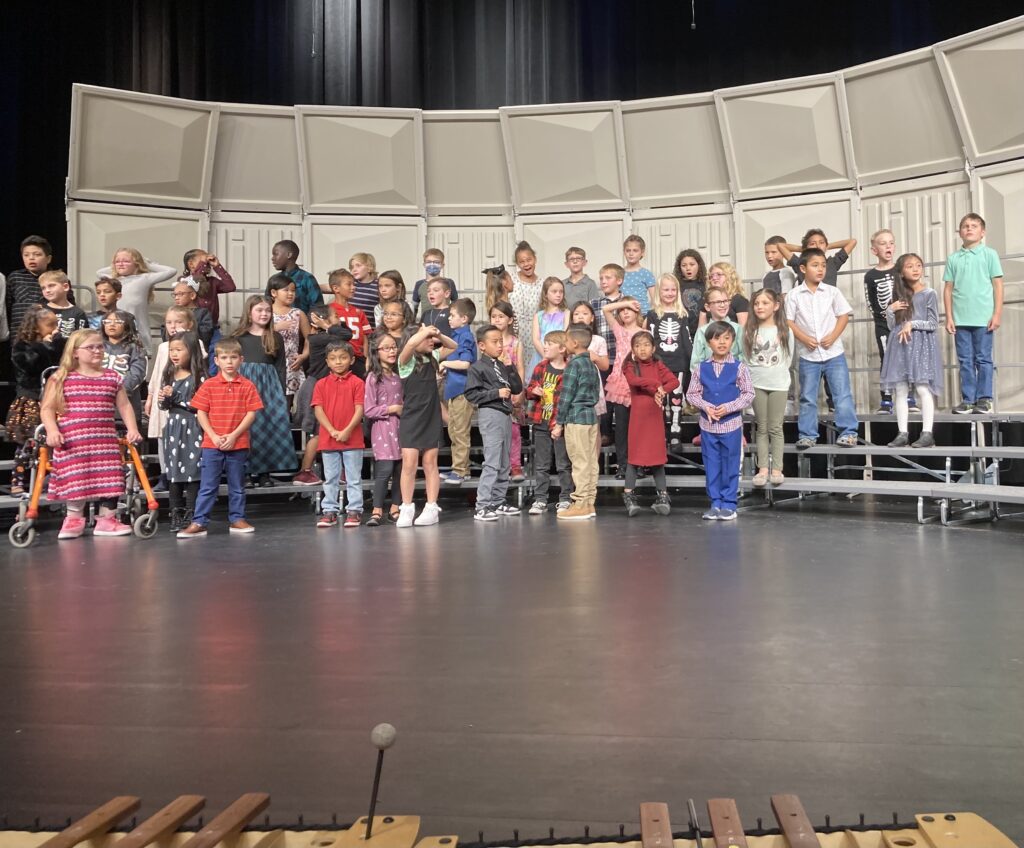 I'm so pleased that children have music and drama opportunities. There are so many good things to include in education. I have fond memories of an auditorium class that I had in grade school.
My hope is that our elementary schools will refocus on basic skills (reading, writing, math) and art, music, drama. It is refreshing to see parent involvement with school boards.
Sharing this post with the Five Minute Friday writing community .