Last week it was a treat to see trees in many shades of color in Upper Michigan. I was also delighted to see some flowers still in bloom—roses and calendula.
Calendula is sunshine bright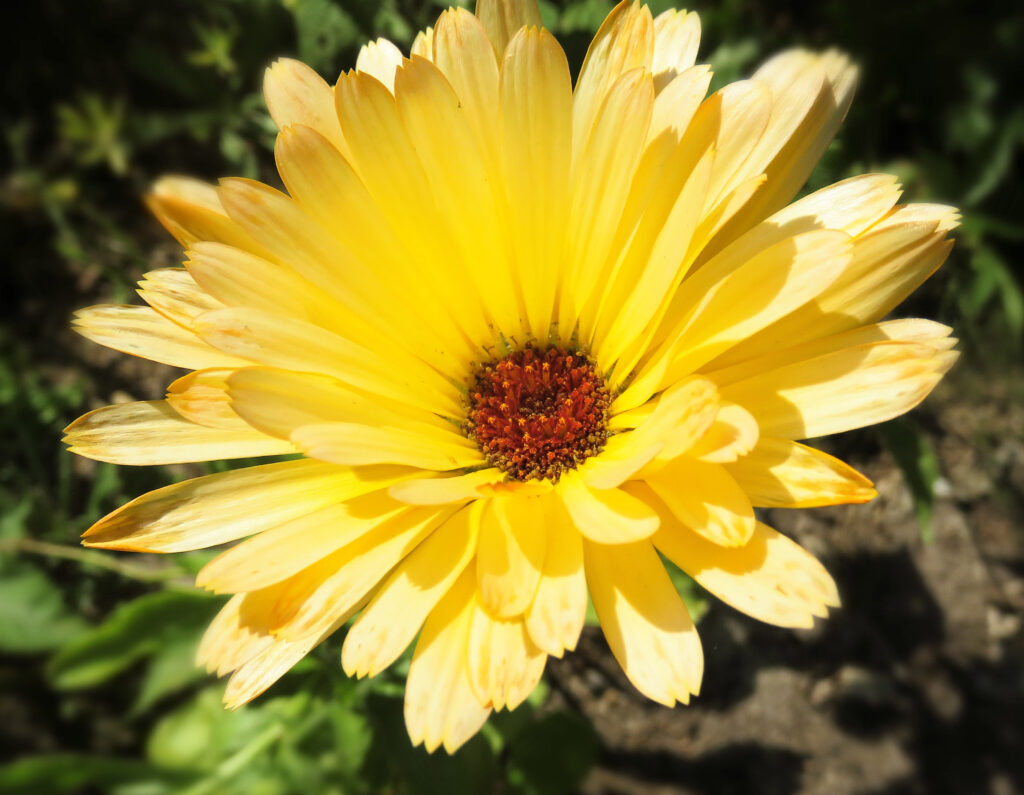 It is also a useful herb. The dried petals of the flower have been called poor man's saffron—it can be added to rice and baked goods.
According to The Complete Herb book by Jekka McVicar, calendula flowers contain antiseptic, antifungal and antibacterial properties that promote healing.
I have steeped calendula flowers in water that has just boiled to make a tea that is soothing to mucous membranes. I have also made a salve from dried calendula flowers.
The flowers are easy to grow and the seeds are available for order online. A couple of the seed companies that I use are Mary's Heirloom Seeds and also Pinetree Garden Seeds.
The flowers can come is a variety of shades of yellow and orange, but the leaves always look the same.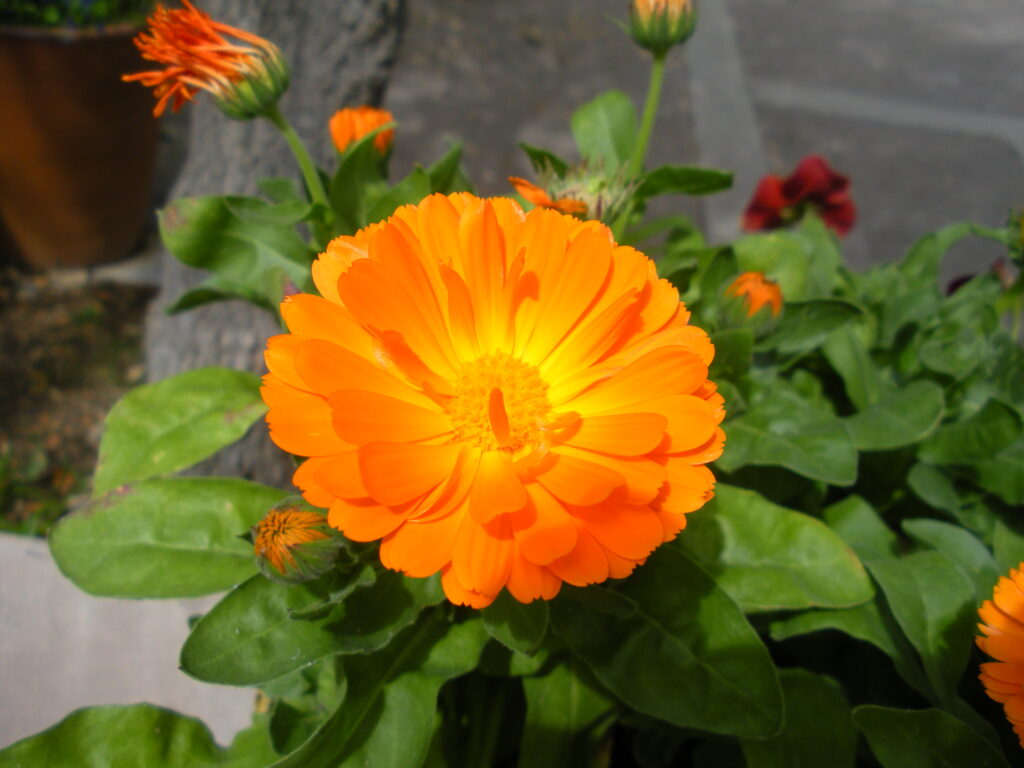 I may share this post with Sweet Tea and Friends, the Senior Salon Pit Stop,  and also Inspire Me Monday  and   Tuesdays with a Twist.