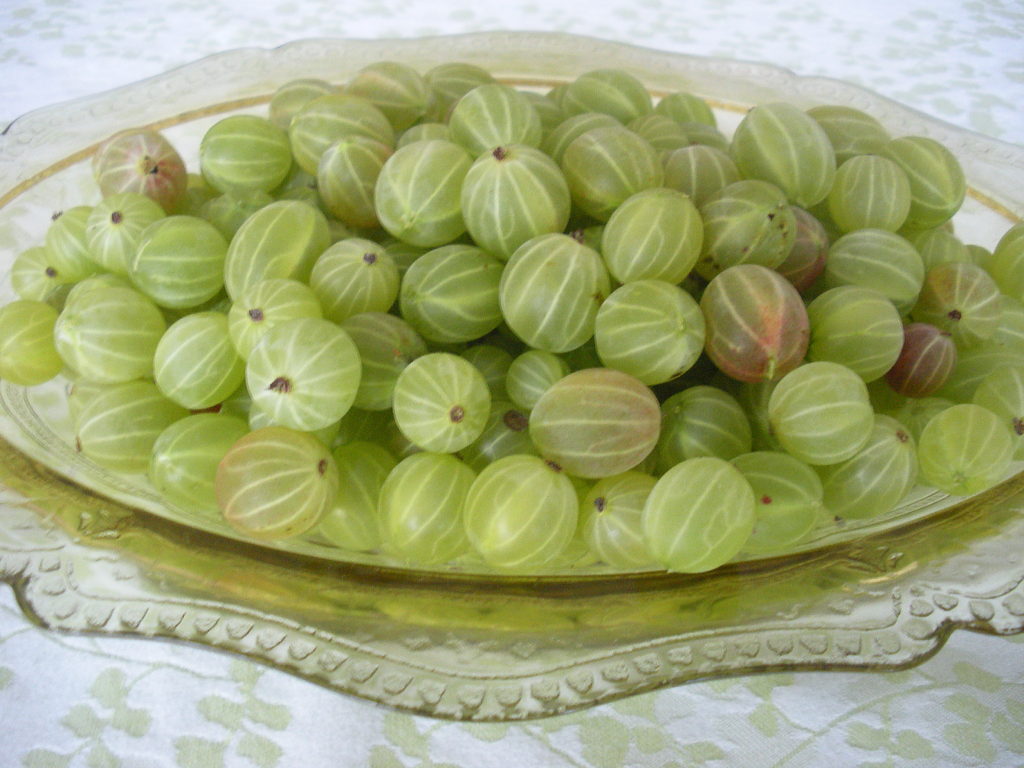 Berries have always been valued in my family as a special treat. When I was a kid it was mainly strawberries, raspberries and blueberries. There are so many more.  I am developing an appreciation for gooseberries,     elderberries and currants.
The latter three grow well in my backyard. Gooseberries, elderberries and currants don't seem to mind our clay soil—although I have worked at enriching it with peat and in the fall add a layer of dried grass or shredded leaves. These berry bushes don't need much care, just need to be picked.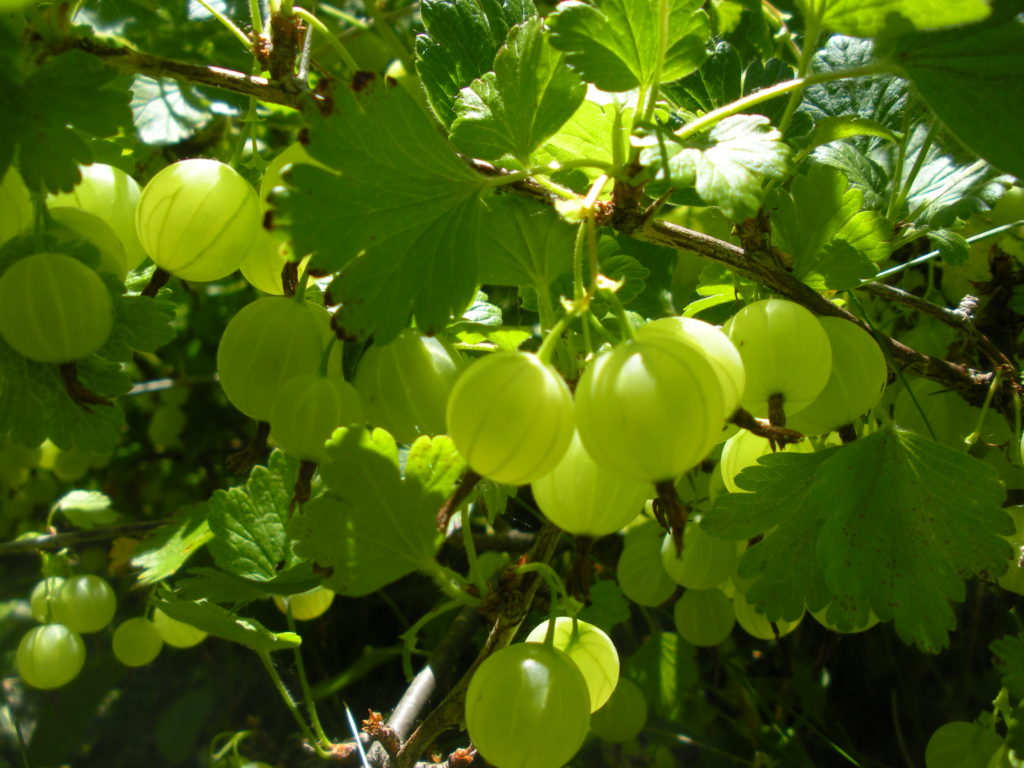 The gooseberries are ripening. My two-year-old grandson was fascinated with the little green globe. He held one in his hand turning it around and gazing at the stripes with wonder. So much to wonder at in nature. God has created so much for us to enjoy!
Have you ever tasted a gooseberry? My grandson took a tentative little bite. It is rather sour but good for jam and pie.
Two cookbooks are helpful in providing directions for gooseberry jam: Cooking with Wild Berries and Fruits by Teresa Marrone and Stocking Up from Rodale Press. According to Teresa Marrone's book, green gooseberries (not quite ripe) contain enough pectin to make a simple jam without added pectin.
The first step is to cook the gooseberries with a little water (2 or 3 Tablespoons of water per cup of berries). Bring the berries to a boil and then simmer for approximately 10 minutes. Mash the berries with a potato masher.   Next add the sugar (or honey) gradually—approximately ½ cup to ¾ cup per cup of berries. I tend to taste the mixture several times as I continue to add the sweetener. A combination of sugar & honey works also. I like a tart jam. When the sugar is well mixed in, bring the mixture to a boil and boil for 5 minutes. When I am using honey as a sweetener I add additional pectin–homemade pectin–in the last minute of cooking. (BTW – If you add a pat of butter to the boiling fruit, it won't spit at you.)
The final step is to ladle into sterile jars and process in a hot water bath. I process half-pint jars for 10 minutes. Gooseberry jam has an interesting color and rich flavor.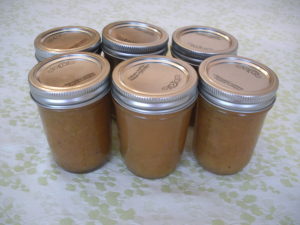 Gooseberries are good in pie also. I freeze some of the gooseberries for apple/gooseberry pies.
Marrone, Teresa, Cooking with Wild Berries and Fruits, Cambridge, MN: Adventure Publications, Inc. 2009 p. 70
Stoner, Carol, editor, Stocking Up, Emmaus, PA: Rodale Press.
Linking with Our Simple Homestead, From the Farm, Tuesdays with a Twist, Happy, Healthy, Green & Natural,  Mom to Mom Mondays, Sue's Wordless Wednesday,  the Art of Homemaking and  Seasons