They arrive in the middle of the summer . . .
For the past several years the leaves on my cherry tree and raspberry bushes have been devoured by beetles. Only the veins of the leaf remain after Japanese beetles have had their feast.
So I have been devising strategies to rid my yard of these pests. I tried the pheromone traps that brought more beetles to my yard. Then I did walking tours to tip them off the leaves into a bowl of soapy water. I have shaken branches and jumped when one of the beetles fell down my shirt.
This year I sprayed my tree with neem oil and continued the walking tours with my bowl of soapy water. It is working.
In the midst of my annoyance I have to admit that I have a bit of wonder over the Japanese beetle. They have a metallic green/brown color that catches the light.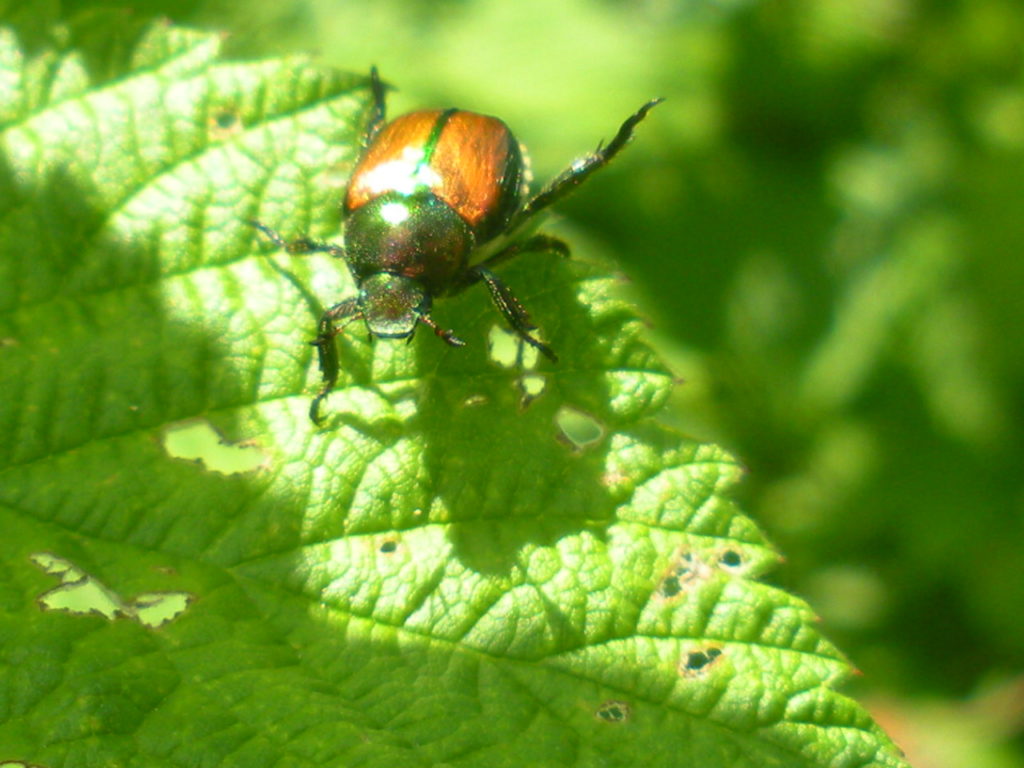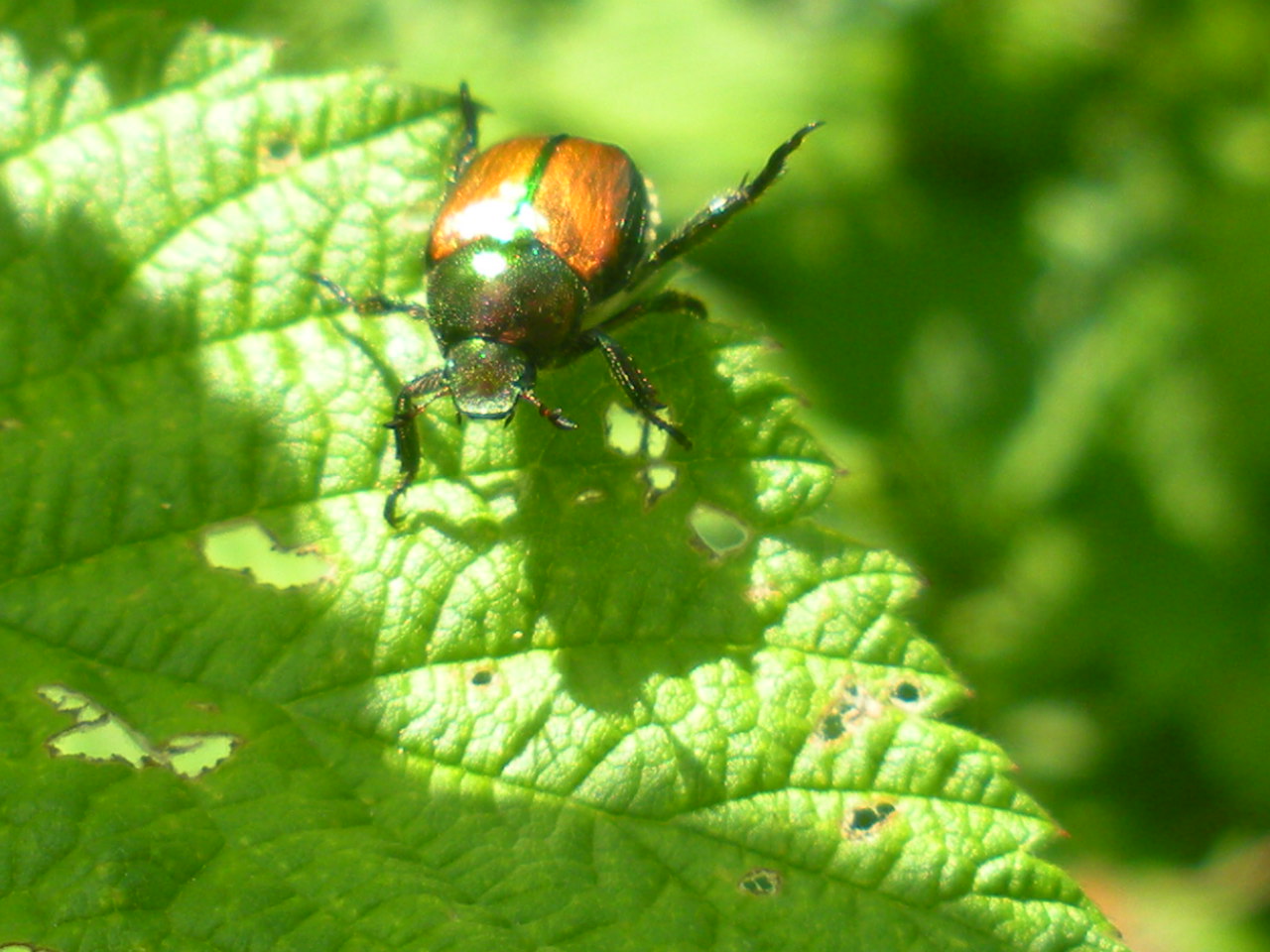 Sometime they fall in my bowl of water when I tip a leaf—other times they get their wings out in an instant and fly off. The female beetles emit a pheromone that attracts the male beetles. So a few females on the leaves of a plant soon becomes a party.
The beetles have wiry legs (I have felt them on my hand). The female beetle is able to dig down into the earth to deposit her eggs and then climb out. Over a summer she may deposit as many as 60 eggs. The eggs develop into grubs and in one year—sometimes two—they will be an adult beetle. They are unique insects.
Yesterday, while I was with the grandchildren I showed them how to tip the beetles off a raspberry bush into soapy water. The boys were fascinated, the girls said that beetles were gross. We captured 20 beetles.
A little while later I was sitting with the children while they had bedtime snacks. The two year old pointed to the top of my head. I was in the middle of a sentence when my granddaughter said, "Grandma there is a beetle in your hair." She giggled when I picked it out of my hair and put it into our bowl of soapy water.
Later that I night I was praying with my grandson. I thanked God for the blessings of the day and the interesting beetles. And then these words slipped out of my mouth, "but God I don't know why you made them."
After praying we talked a little more about the beetles. Some things in our world are puzzling. The beetles do so much damage to plants. My grandson said, "Maybe they do something good that we don't know about."
Kate's prompt for the Five Minute Friday community of writers is: MIDDLE